ECommerce Web Optimization Analyst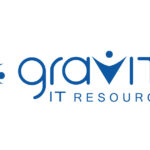 Gravity IT Resources
Job Title: ECommerce Web Optimization Analyst
Location: Remote
Job Type: Direct Hire
Work Eligibility: U.S. Citizen or Green Card Holders only
Referral Fee: $1,500
Position Summary:
The eCommerce Optimization Analyst role is focused developing reports, conducting analyses and creating recommendations to support digital commerce teams with a focus on search and web booking optimization. This role will maintain constant focus on performance and have a robust understanding of the data necessary to provide context and framing of insights and recommendations to enhance conversion rate and business performance.
Essential Duties and Responsibilities:
Partner with digital commerce web team(s) by performing ad hoc analyses and reports upon request to support initiatives.
Create & enhance recurring (e.g. daily, weekly, monthly) dashboards and reporting to help monitor performance against goals, uncover problems, and provide actionable insights and recommendations.
Leverage Adobe Analytics and other web analytics platforms (e.g. ContentSquare) to help inform short and long term data-driven strategies, reporting on visitor behavior, purchase patterns, and overall performance.
Timely reporting of website data on user behavior patterns, booking conversion funnel, cruise search, and product selection to support optimization efforts.
Validate that deliverables continue to deliver business value by working with stakeholders on an ongoing basis.
Create clean, effective, and impactful reports and presentations to communicate impact with a focus on actionable outcomes.
Perform other job-related functions as assigned.
Qualifications:
List the minimum level of education and experience required to perform the work at the entry level of the job.
Bachelor degree in a related discipline and/or equivalent, directly related experience required
At least 1-3years of proven experience with Adobe Analytics (preferred) or Google Analytics. Experience with Adobe Target, Audience Manager or Monetate a plus.
Proficient in Microsoft Office suite.
Proven excellent written and verbal communication skills.
Excellent analytical skills & outstanding attention to detail.
Knowledge and Skills:
List specific knowledge and skills necessary to perform this job related to the Essential Duties and Responsibilities identified above
Advanced understanding of web site and digital marketing program concepts and performance.
Strong understanding of Web Analytics KPIs
Knowledge of business and drivers of profitability, and how those relate to digital analytics.
Strong written and verbal communication skills with ability to effectively communicate and translate data-driven concepts to cross-discipline team members in a clear and easy to understand manner.
Ability to manage time effectively and consistently meet deadlines in a fast-paced, cross functional environment.
Proactive problem-solving and critical thinking skills.
Preferences
eCommerce experience preferred
Travel Industry experience a plus
SQL/PLSQL experience a plus
Jessica.Speer