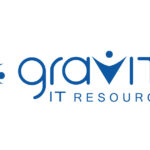 Gravity IT Resources
Job Title: ECW EHRAnalyst
Location:
Job-Type: Contract
Referral Fee: $250 +/- $100/wk
Employment Eligibility: Gravity cannot transfer nor sponsor a work visa for this position. Applicants must be eligible to work in the U.S. for any employer directly (we are not open to contract or "corp to corp" agreements).
Primary Function:
A professional client relations position. This position is an integral part of our clinical applications team responsible for practice integration planning and execution, implementation of clinical applications and systems to include but not limited to EHR, LIS, and other clinical systems. The individual is expected to identify support and migration alternatives for clinical systems (EHR and other systems) into our enterprise ecosystem. Expertise in multiple EHR implementations, data structure, clinic workflow and interfaces are key. Project management skills will be leveraged to identify tasks and dependencies needed to accomplish the migration or integration of new practice clinical systems.
ESSENTIAL FUNCTIONS OF THE JOB: (This list may not include all of the duties that may be assigned.)
Serves as a subject matter expert for all modules of EHR and related PA acquired clinical systems.

Assesses and documents target acquisition practice clinical systems. Coordinates or attends meetings to gather requirements.

Creates and supports clinical systems integration play book and project plan.

Responsible for documenting workflows and operational processes of acquired practices.

Creates and cultivate relationships with Practice Managers, System administrators and application vendors.

Works with Integration and Data migration teams to convert legacy EHR systems to standard enterprise Practice Management System.

Identifies and documents major application setup and design within all modules of EHR and other clinical systems.

Performs financial discovery to understand legacy systems operational costs and works with financial team to prepare for transition to standard AP process.

Mentors and trains other staff members within the Clinical Applications Support department.

Creates support model and ensures that all Clinical Applications Support staff is cross trained to provide consistent and efficient support.

Responsible for Providing satisfactory end user support as needed.

Responsible for development of training and support materials and conducting training of end-users.

Liaise with project stakeholders and clients on an ongoing basis.

Creates and maintains documentation outlining how to address identified issues with the software.

Maintains in-depth knowledge of the EHR and other clinical systems.
PERFORMANCE REQUIREMENTS:
Adhere to all organizational information security policies and protect all sensitive information including but not limited to ePHI and PHI in accordance with organizational policy, Federal, State, and local regulations.
To perform this job successfully, an individual must be able to perform each essential duty satisfactorily, and have the following characteristics:
Proficiency in Microsoft Office 365 suite and Microsoft Teams.
Ability to solve problems with a sense of ownership, enthusiasm and innovation.
Excellent organizational skills.
Demonstrated attention to detail.
Ability to work in collaborative environment.
Able to meet deadlines with conflicting priorities.
Ability to work with minimal supervision and maximum accountability.
Must be flexible, self-directed, able to prioritize multiple tasks, able to manage a full workload.
Poise, confidence and professional maturity to interface with senior-level executives.
Education: Bachelor's degree in Clinical Informatics, Nursing or other relatable healthcare degree.
Experience: 6 years' experience supporting multiple EMR applications. Clinical health care experience preferred.
Knowledge, Skills & Abilities: Knowledge of EHR and Medical Terminology is required, pediatrics EHR system experience highly desirable. Personable and friendly demeanor. High level of written and oral communication in the English language, including the ability to quickly and accurately analyze documentation.
Michael.Mendella