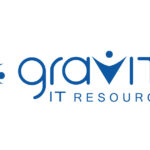 Job description
Job title: eCW Specialist
Location: Hybrid
Time Zone: EST Time Zone
Duration: Full Time
Work Authorization: USC/Green Card Holder
Position Overview:
Our client is looking for someone who can provide service and support to the EMR (currently eClinicalWorks and its ecosystem of associated applications) users by identifying, troubleshooting, and providing support for administrative and clinical users. The eCW Specialist will configure, monitor, and provide training support for the system and any new features, expansion onboarding, and projects.
Key Duties & Responsibilities:
Analyzes identify and troubleshoots eCW system issues such as system down, slowness, and mapping issues.

Provides configuration when setting up new providers and requesting licenses.

Will assist in project tasks for implementations.

Work tickets within the designated system and documenting actions taken to resolve and address the issues.

Provide education and support for current system new feature deployments and onboardings of new staff.

Onsite support at each go live.

Maintain inventory of bugs that they encounter when troubleshooting.

Assist in maintenance audits of the system. This includes all sections of the Enterprise Directory. (Users, facilities, pharmacies, resources, buckets, security roles, etc.)

Assist with integrations

Attend EMR workshop events and training.

After-hour shifts are required on a per diem basis, including some weekends.

Local Travel on a Per Diem basis withing Central and South Florida.

Perform other duties and responsibilities as directed by management.
Required Skills/Abilities:
Possesses both written and verbal communication skills

Ability to maintain confidentiality within HIPAA and compliance guidelines

Detail-oriented, well-organized, and critical thinking with analytical skills

Strong consultative relationship and interpersonal skills

Great Customer Service
Education and Experience:
Associate degree preferred.

3-year experience working with current EMR (eClinicalWorks) cloud versions along with multiple modules such as (EMR, PM, EBO, KIOSK, HEALOW, etc)

Comprehension of clinical application extensions, such as PACS, laboratory systems, and telehealth platforms.

Demonstrated experience in training staff.

Bilingual fluency in English and Spanish is preferred.

Basic Skills and Knowledge in Excel, Word, and PDF.

Understanding of EMR module

Demonstrated experience in configuration.

Knowledge of Clinical Terminology

Understanding basic healthcare billing terminology/ process

Understanding of interfaces

Familiar with basic computer literacy