EDI Software Engineering Lead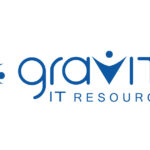 Gravity IT Resources
As an EDI Lead Software Engineer, you will be working in an energetic and agile environment with the latest IBM Sterling Integrator technology stack. The EDI Lead Software Engineer is responsible for directing the EDI team in: architecture, implementation, development, and management of EDI transactions within IGS and outside partners. Working directly with the development teams, you will ensure system changes are coordinated, reliable, transparent, and testable based upon the needs of each technical stack, allowing teams to meet their goals and providing exceptional IT services to our customers.
We work in an environment that encourages individual initiative, leadership at all levels, and team-based continuous improvement void of hierarchy and bureaucracy. We are excited to see individual contributors going beyond expectations and we celebrate our successes as a team!
Primary Responsibilities:
Team leadership and guidance to empower and grow team members.

Comprehensive understanding of our business and the requirements of our business partners.

Collaborate with team members and application engineers within an agile environment to ensure project goals are in alignment.

Architect and manage the Sterling Integrator environment, including but not limited to, performance tuning, patching, and new technologies.

Understand implementation of business rules and requirements to propose solutions.

Guide team on development solutions while keeping an open mind on integration possibilities.

Effectively prioritize and estimate work effort.

Create and support transaction processes utilizing Sterling Integrator and other software in the EDI product technology stack

Build and maintain translation maps for X12, XML, database, and flat files.

Test maps in development environments utilizing business processes.

Create and maintain server, data, and process diagrams.

Ensure data and trading partner issues are resolved while meeting the desired SLA.

Monitor data and process flows for efficiency, success, timeliness, and accuracy.
Technical Skillset:
IBM Sterling B2B Integrator (6.0.2 and above)

BPML

Data Mapping

JAVA

JDBC

XMLXSLT

X12

PGP Encryption

HTTPHTTPsSFTPFTPFTPs

HTML

SQL

PowerShell

cURL

Familiarity working within a Microsoft technology stack
Desired Requirements:
Team leader oriented with focus on collaboration, knowledge sharing, and relationship building.

Ability to quickly adjust to a growing organization's needs, new markets, and opportunities.

An emphasis on continuous process improvement.

Experience with Sterling Integrator on Windows.

Mapping experience with Sterling Integrator Map Editor.

Sterling Integrator BPML experience.

Knowledge of X12 standards 867/814/810.

Understanding of various transmission and encryption protocols.

Application development background.
Qualifications:
Relevant bachelor's degree in related field or equivalent work experience.

Proven experience within a mentoring and leadership role.

Minimum of 5 years of IT EDI development experience with IBM Sterling Integrator.

Familiarity of agile development principles.

Experience with energy or utility companies is a plus.

Comfortable working in a dynamic, low-structure, quick to change environment.