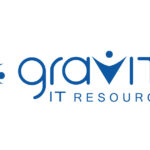 Gravity IT Resources
Job Title: Engineering Technician
Job Type: Direct Hire
Location: Onsite Dayton, Ohio
Work Authorization: US Citizen or Green Card holder preferred, may sponsor visa candidates.
Referral bonus: $1000-1500
Overview:
Client designs and manufactures brake and suspension systems for the global transportation market. People, technical centers, manufacturing plants have enabled us to bring to market a legacy of producing suspension components for decades. Come join a fast paced, ever changing organization that is building a winning culture by hiring the best and brightest minds in the industry We are currently hiring for an Engineering Technician. If you meet these requirements, and believe you have a passion for making a real difference in an industry, we would like to hear from you.
Duties and Responsibilities:
Perform suspension and mount testing including complete documentation in Solomon database.

Complete Engineering Work Requests (EWRs) in a timely, error free, and competitive manner to support product development and validation.

Provide technical support to engineering personnel for issue resolution, stressing both oral and written communication.

Utilize common practices, procedures, and local work instructions. Document new processes adequately for future use.

Maintain and develop tools, equipment, fixturing, and software for testing. Adhere to all applicable ISO/TS requirements.

Demonstrate problem solving skills on both product and testing related problems.

Always work safely, adhering to all safety rules and regulations that are in place.

Demonstrate positive leadership skills and a positive attitude.
Required Skills & Qualifications:
Familiarity with automotive suspension and mount components and subassemblies

Excellent computer skills, especially Microsoft Office

Strong mechanical and electrical skills

Strong verbal and written communication skills

Ability to work in a team environment
Preferred Skills & Qualifications:
Experience with servo-hydraulic (MTS) test equipment and control systems

Associate degree in Mechanical Engineering, Mechanical engineering Technology, or Automotive Technology
Physical Factors and Working Conditions:
Normal office/lab environment

Required to wear safety glasses. Safety shoes recommended.

May be required to wear respiratory and hearing protection

Overtime may be required

May be required to stand for long periods of time and be capable of bending, stretching, pulling, etc.

May be exposed to extreme temperatures and inclement weather for short periods of time

Able to lift 50 pounds

May be exposed to hazardous chemicals; such as brake fluid, oils, fuels, solvents, etc.