Enterprise Application Architect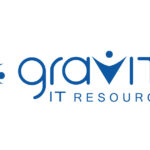 Gravity IT Resources
The Enterprise Application Architect role is responsible for establishing a program and developing competency around Application Architecture and Enterprise Application Portfolio Management in collaboration with Product Owners. This role will develop architecture standards, principles, reference architectures, and best practices to optimize the design of applications and platform building blocks used to deliver business solutions. This role will collaborate with Product Owners, Solutions, and Domain Architects to create optimal application architectures that are efficient, scalable, resilient, and evolve and adapt as the organization's needs change. This role provides architecture vision, leadership, mentoring, training, structure, and support at all levels of DT to increase the maturity of our architecture practice and discipline and accelerate value creation.
Essential Functions
Define and maintain the overall application and platform architecture for the organization

Responsible for designing applications that are custom-built, Cloud SaaS, and commercial off-the-shelf (COTS) products

Develop, maintain, and socialize Enterprise Application Portfolio Roadmaps in collaboration with Product Owners

Collaborate with Solution and Domain Architects to create applications Roadmaps that outline the long-term technical vision and strategy to support business capabilities advancement

Establish, publish, and socialize application architecture standards, models, principles, and reference patterns to accelerate the delivery of architectures and solutions

Advising on technical decisions and evaluating new technologies and tools to support the organization's application and platform needs.

Facilitate the ongoing evolution of domain models, capability maps, and context views from both a business and technical lens

Contribute to the Architecture Knowledge Repository patterns, standards, and blueprints

Collaborate with ITSM organization to maintain CMDB information quality

Design optimal continuous delivery pipelines (DevSecOps) to optimize the delivery of secure solutions

Providing training, leadership, and mentorship to other technology professionals and architects within the organization

Ensure architectures are secure and address appropriate regulatory requirements

Increase the maturity of our architecture practice
Incidental Functions
Provide technical leadership and assistance to projects outside of architecture as identified by leadership

Take initiative to learn, research, and communicate new concepts, ideas, and technologies

Facilitate meetings and follow up with resulting action items

Maintain current knowledge of the technology workspace in terms of the current state, future possibilities, forthcoming technologies, and their relevance and impact

Conduct research into new applications, tools, components, and frameworks

Lead presentations that effectively communicate ideas, manage change, and persuade others to action

Participate in hiring activities and fulfilling affirmative action obligations and ensuring compliance with the equal employment opportunity policy

Up to 10% travel as required (domestic and international)

Work hours outside the standard office 7.5-hour workday may be required
Position Requirements
Formal Education & Certification
Bachelor's degree (or foreign equivalent) in a Computer Science, Computer Engineering, or Information Technology field of study (e.g., Information Technology, Electronics, and Instrumentation Engineering, Computer Systems Management, Mathematics) or equivalent experience.

Master's degree is a plus.

TOGAF, CEAP, CSA, CSEA, Cloud Architecture (AWS/Azure), or similar certifications are a plus.

CSM, SAFe, ITIL, APQC, or similar training/certifications are a plus.
Knowledge & Experience
12+ years of IT experience.

8+ years of developing complex enterprise systems.

8+ years of Application Architecture experience leveraging custom, Commercial Off The Shelf (COTS), and Cloud (SaaS/PaaS) components.

8+ years of hands-on experience applying systems thinking to create documentation, technical models, reference architecture, whitepapers, and presentations for use by all levels of management, functional, and technical staff.

Experience in the architecture and development of large-scale, high-risk, strategic Digital Transformation Programs including projects such as ERP, Ecommerce, Enterprise Data Fabric, CRM, Digital Workplace, etc.

Experience designing and implementing cloud architectures.

Experience creating and maintaining Enterprise Application Roadmaps.

Experience with modern integration technologies and microservice best practices.

Experience conducting and supporting teams through architecture tradeoff management to arrive at design decisions guided by sponsor/stakeholder priorities.

Experience conducting proofs-of-concept, developing prototypes, and building reference models.

Experience developing and governing architecture standards and principles.
Preferred Qualifications and Skills
Prior experience designing application & platform strategies and communicating the vision to a community of stakeholders

Experience in leading major Digital transformation programs in key business areas

Experience in Application Portfolio Management and Continuous Delivery Pipelines (DevOps)

Ability to understand complex technical concepts and translate them for a non-technical audience

Experience leading or speaking at trade conferences, publishing content, or active participation in professional meetups/guilds

Strong understanding of Cloud-native application architecture

Experience applying international constraints and context to enterprise architecture

Experience deploying and training change management and enablement frameworks

Experience developing the architecture for new product/platform teams

Experience in applying systems and design thinking methodology to architecture practices
Personal Attributes
Strong commitment to inclusion and diversity

Excellent leader that inspires others to achieve shared goals

Exceptional analytical, conceptual, and problem-solving abilities

Excellent communication, presentation, and interpersonal skills

Effective change agent

Customer-obsessed, servant-leader mindset

Negotiation skills and ability to influence others by educating and sharing information.

Promotes collaboration

Persuasive in nature; able to disagree in a constructive fashion. Capable of improving ideas and expanding viewpoints without diminishing the contributions of others on the team

Ability to prioritize and execute tasks in a high-pressure environment

Ability to work in a team-oriented, collaborative, multi-stakeholder, multi-location environment

Thrives in an environment of continuous change; acts as a change champion and evangelizes the value of the continuous improvement