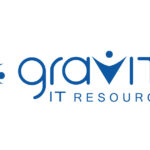 Job Description –
This position is part of Enterprise Data Organization under Corporate IT and closely works with Enterprise Architects. They involve designing Architectural cloud framework on Azure platform and also working building/integrating Data model by leveraging Modern Architecture framework with Snowflake
In-depth understanding of database structure for both dimensional as well transaction-based modeling including data mining
Experience gathering and analyzing Data requirements, design, development, and implementation of application components.
Extensive experience in database and analytical technologies in the industry including Data Warehouse design, BI reporting, Dashboard development, and NoSQL storage and ETL/ELT process development provide design solutions for application integration projects from RDBMS to cloud migration, ETL solutions, and business intelligence layer creation.
Write dynamic SQL queries based on project stories and review the code of the other developers for ongoing change requests.
Work with software development partners, solution architects to identify and mitigate security vulnerabilities in applications.
Perform application security retesting to ascertain remediation of previously determined vulnerabilities.
7-10 years of experience supporting data engineering activities including data architecture development and maintenance, data modeling, data governance, data migration, and data dictionary design.
Demonstrated experience with enterprise architecture and data modeling tools like ERwin.
Qualifications –
7-10 years of professional experience as a Data Architect, Data Engineer or related role developing conceptual, logical, and preliminary physical models for an enterprise.
Experience in handling PII information and defining strategies that follow Data Privacy guidelines. (We anticipate some applications gathering PII Data)
Strong preference in candidates who can build data models using technology-agnostic approaches and dynamic data reporting and visualization goals
Excellent SQL and strong hands-on scripting programming languages like Python, SQL, and Cloud technologies
Extensive experience in developing and using data standards comprising the format, representation, definition, structuring, manipulation, tagging, transmission, use, and management of data
Experience developing and using metadata guidelines to tag data and use the tags as part of a data management strategy
Experience assessing data solutions for compliance and conformance with guidelines and policies
Understanding of the use and maintenance of data dictionaries, data models, and data maps in an enterprise business software environment
Provide leadership for complex projects throughout the development of project work plans, milestone tracking, and coordination of efforts
Excellent organizational and analytical abilities, and able to compile and organize information retrieved and present findings to management
Experience or exposure with data visualization tools (e.g. Tableau and R)
Knowledge of data mining and segmentation techniques
Proficiency in MS Excel
Problem-solving attitude
Minimum Bachelor's degree (STEM), STEM is not a mandatory