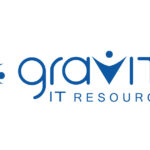 Job Title:  Enterprise Architect
Location:  Salt Lake City, UT
Job-Type:  Perm
Salary Range: $175K – $200K
Referral Fee:  $4,000
Employment Eligibility: Gravity cannot transfer nor sponsor a work visa for this position. Applicants must be eligible to work in the U.S. for any employer directly (we are not open to contract or "corp to corp" agreements).
Position Overview:
The focus of this role will be on guiding the enterprise through technology transformation and optimization initiatives while helping to set and support future strategies.  This person will maximize business value by conducting rigorous analyses, developing technology road maps, and working closely with leadership to leverage emerging technologies to achieve desired business outcomes. 
Duties & Responsibilities:
The Enterprise Architect is responsible for the organizational design, management, and day-to-day running of the Enterprise Architect practice as an internal management consultancy that offers a portfolio of services to business leaders and enterprise stakeholders. They are responsible for defining the advisory process, Enterprise Architect process, and architecture governance, and for leading the integration of those processes with related organizational functions.  You will be involved in:
Strategy Development

Enterprise Systems Value Strategy

Technology Innovation

Architectural Design and Planning

Standards and Governance

Stakeholder Management

Innovation and Emerging Technologies

Risk Management

Education and Advocacy

Performance Measurement
Required Experience & Skills:
8+ years in technology roles spanning strategy, architecture (business, data, digital, information systems, infrastructure) and/or delivery functions driving digital transformation and data strategy leveraging emerging technologies.

3+ years of relevant work experience as a team, solutions, engineering, or infrastructure architect.

1+ year of experience working as an Enterprise Architect with responsibilities over all areas of security, software engineering, and technology operations.

Must have a broad understanding of Security, Software Engineering, Infrastructure, and Systems.

Must understand high level technology and be able to work closely with other architects, technology, and executive leadership, including from other areas of the business.

Experience with aligning the architecture practice through all organizational divisions.

Expertise with building and maintaining an Enterprise Architect value proposition that provides a roadmap to quantifiable business outcomes.