Enterprise Cloud Architect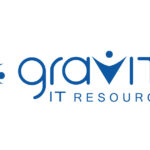 Gravity IT Resources
Job Title: Enterprise Cloud Architect
Location: Boston, MA (Remote)

The Enterprise Architect for the Cloud Domain plays a key role in developing and realizing Bose's enterprise cloud strategy. They will apply expertise in public and hybrid cloud technology, strategic analysis, and business acumen to define how people, process, technology, and information must interact in order to successfully achieve Bose's objectives. They will operate at the Individual Contributor level role with limited management supervision and trusted responsibilities in highly complex situations and recognized expertise both within and beyond the IT organization.
The Enterprise Architect (EA) for the cloud domain will articulate and drive an effective strategic vision for our global cloud landscape. In partnership with the manager of our Cloud Center of Excellence team, they will design and remodel cloud capabilities which generate efficiency, drive improved cost structures, and create new business value. This EA will understand client's current cloud maturity, anticipate future needs, and provide insights and recommendations which solve complex problems with broad impact. They will be "hands-on", working with cloud delivery teams to refine architecture, set commitments, measure progress against milestones, and deliver results. Everything they do will be professionally documented and communicated.
Required Competencies:
Design and development of enterprise-class infrastructure solutions in the cloud

Cloud security architecture

Expert AWS architecture experience

Expert research and investigative skills

Expert skill at modeling capabilities and architecture options

Expert written and communication skills

Operational, Compliance and Cost governance mindset

Business analysis and system thinking skills

Ability to influence and collaborate across disparate engineering organizations

Knowledge of multiple information technology domains

AWS Certification is a must. Other certifications are a plus.
Required Experience:
Developed cost-effective, high availability enterprise solutions on a global scale using cloud services

Experienced in building highly-scalable and secure cloud architectures leveraging AWS or other public-cloud services, including Cloud Security, Networking, Load Balancing, Compute, Storage, Database, Cloud Orchestration, Automation, Monitoring, etc.

Experience with microservices and use of APIs

Experience with configuration management automation and cloud orchestration

Experience with traditional enterprise grade Infrastructure and Operations concepts, technologies, and patterns

Has developed other's skills and capabilities

Proven experience managing relationships and coaching leaders
Roles & Responsibilities:
Researching technology solutions and making recommendations – 20%

Understanding from business and technology stakeholders what theyre trying to achieve

Connecting what client needs and what the industry is doing – presenting that to stakeholders

Partnering or coaching with tech and business leaders – 25%

Understanding what theyre looking for

Providing strategy input

Writing viable options or POV to inform decisions with info they might need to know

Assessing quality of processes and level of skills within in a team

Developing reference architecture, POV's, written artifacts – 25%

Creating templates for dev teams

Establishing policies, guiding principles, standards – 10%

Creating documented policies and standards based on industry best practices

Be SME in domain – 20%

Responding to people on Teams

Answering questions