Enterprise Solutions Architect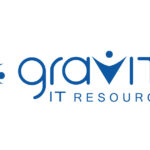 Gravity IT Resources
POSITION: Enterprise Solution Architect
POSITION TYPE: Contract
DURATION: 3-6 months- high likelihood of extension based off performance
LOCATION: 100% Remote
REFERRAL FEE: $135-$155 +/- per month based on monthly hours worked.
POSTION OVERVIEW:
The Enterprise Solutions Architect will leverage and use technology solutions to enable the organization's future-state business capabilities that, in turn, drive the organization's targeted outcomes. The Architect will facilitate and orchestrate the delivery of targeted business outcomes. Solutions include systems (including applications, technologies, processes, and information), shared infrastructure services and shared application services.
The Enterprise Solutions Architect will provide the necessary leadership, analysis and design tasks related to the development of an enterprise's solutions architecture. This individual creates deliverables that help develop a direction for managing the organization's portfolio of "to be" and "as is" solutions — including systems (meaning not just applications, but also processes and information), shared infrastructure services, and shared application services and components to better match targeted business outcome objectives. Solutions Architecture will entail both application and infrastructure architecture both of which will fall under the purview of the Enterprise Solutions Architect.
TOP REQUIREMENTS:
Senior level Solution Architect- 15 years of experience and 7-9 with Architecture

Preference for someone to come from an Application Development background (.Net OR Java)

Experience designing architecture environment from scratch

Infrastructure & Integration of 3rd party systems/applications

Security/ Authentication/Identity & Access Management/ Data Protection

Integration with 3rd party tools into cloud platforms (AWS)

Tool Knowledge:

Sparx EA, UML, Visio, Lucid Chart

Cloud Knowledge:

Azure and AWS

Strong documentation skills

Bonus to come from a financial services or banking background.
DAY TO DAY RESPONSIBLITIES:
Deep diving into their systems, learning the capabilities, assessing data, protocols & scalability

Building data models

Interfacing with the business to understand demand

Integrating their systems with Fiserv payment products (bill pay, credit, accounting, etc.)

Interface with 3rd party vendors to assess products
ESSENTIAL DUTIES AND RESPONSIBILITIES:
Understand business drivers and business capabilities (future and current state), and determine corresponding enterprise system designs and change requirements to drive the organization's targeted business outcomes

Design and lead the implementation of a solutions architecture across a group of specific business applications or technologies based on enterprise business strategy, business capabilities and business requirements

Manage and develop the architecture for a broader scope of projects, working closely with application architects that manage and design architecture for a single project or initiative

Provide consulting support to application architects within projects to ensure the project is aligned with the overall enterprise architecture

Monitor the current-state solution portfolio to identify deficiencies through aging of the technologies used by the application, or misalignment with business requirements

Understand technology trends and the practical application of existing, new, and emerging technologies to enable new and evolving business and operating models

Analyze the business-IT environment (run, grow and transform the business) to detect critical deficiencies, and recommend solutions for improvement (systems of record, differentiation, and innovation).

Analyze the technology industry, competitors, and market trends, and determine their potential impact on the enterprise.

Define the principles, guidelines, standards, and solution patterns to ensure solution decisions are aligned with the enterprise's future-state architecture vision.

Assist in the development of a roadmap for the evolution of the enterprise application portfolio from future to current state (as defined by the solutions architecture)

Facilitate the evaluation and selection of software product standards and services, as well as the design of standard and custom software configurations

Consult with application and infrastructure development projects to fit systems or infrastructure to architecture, and identify when it is necessary to modify projects to accommodate the solutions architecture

Identify the organizational impact (for example, on skills, processes, structures, or culture) and financial impact of the solutions architecture

Document all solution architecture design and analysis work

Work closely with the project management office (PMO) to ensure the execution of plans corresponds with what is being promised

Adheres to and complies with applicable, federal, and state laws, regulations and guidance, including those related to anti-money laundering (i.e., Bank Secrecy Act, US PATRIOT Act, etc.).

Adheres to Bank policies and procedures and completes required training.

Identifies and reports suspicious activity.
EDUCATION:
College degree or equivalent management/work experience (At least 10 years), which includes practical experience in Information Technology and IT Security

Minimum 4 years' experience with cloud-based enterprise infrastructure architecture and/or operations required
EXPERIENCE:
Experience in using architecture methodologies such as SABSA, Zachman and/or TOGAF

5+ years' experience – in at least two IT solution development disciplines, including technical architecture, network management, application development, middleware, database management or operations

Experience in Architectural assessment methodologies, including 4+1 views and preferably TOGAF Experience with SCRUM and preferably SAFe frameworks

Experience with the following architectures and patterns: REST APIs, SOAP, Pub-Sub messaging Data ingestion and integration Microservices & containers

Cloud native application architecture and design preferably on Amazon AWS Relational and NoSQL databases OLAP and OLTP capabilities and workload planning Single page application architecture and design Integration with Commercial Off the Shelf applications

Experience in defining and maintaining Living Target Enterprise Architectures with using tools like Sparx EA, Orbus, or Archi Experience with UML, BPMN, or preferably Archimate modeling notations

Experience in defining and executing Stress, Performance, Load tests and Systems Capacity planning

Experience in designing and implementing HA architectures Exposure to multiple, diverse technologies and processing environments

Good understanding of strategic and new and emerging technology trends, and the practical application of existing, new, and emerging technologies to new and evolving business and operating models

Understanding of agile methods and processes, and capability of supporting agile project teams by providing advice and guidance on opportunities, impact and risks, taking account of technical and architectural debt

Exceptional interpersonal skills, including teamwork, facilitation and negotiation

Strong leadership skills Excellent analytical and technical skills

Excellent written and verbal communication skills

Excellent planning and organizational skills Knowledge of all components of an enterprise technical architecture

Knowledge of financial models and budgeting

Excellent understanding of application development methodologies and infrastructure and network architecture

Ability to work with developers in an in-and-out outsourced environment

Organizationally savvy, with a good understanding of the enterprise's political climate and how to navigate, influence and persuade political waters

Ability to communicate, influence and persuade peers

Ability to understand the long-term ("big picture") and short-term perspectives of situations

Ability to translate future-state business capabilities and requirements into solution architecture requirements

Ability to propose and estimate the financial impact of solution architecture alternatives

Ability to apply multiple technical solutions to business problems

Ability to quickly comprehend the functions and capabilities of new technologies

Self-motivated Strong customer service skills
CERTIFICATES, LICENSES, REGISTRATIONS (NICE TO HAVE):
ISC2's CISSP, ISACA's CISA, The Open Group's TOGAF, SANS' GAIC, ISACA's CISM preferred
Kennedy.Granger