Epic Application Analyst- Care Everywhere, Link, & MyChart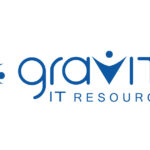 Position Title: Epic Application Analyst- Care Everywhere + Link + MyChart
Position Type: Direct Hire
Location: Remote- must be able to work EST hours.
Certifications Required: Epic Link, Care Everywhere, and/or My Chart Certifications.
Work Eligibility: U.S. Citizen or Green Card Holders only.
Referral Fee: $2,400 +/- based on the individual's annual salary.
Client Overview:
Our client is a family of health centers, supported by a family of Associates. For over 25 years, our client has been an employer of choice in South Florida, supporting health centers, patients, and the communities they serve.
They are one of the first successful health center-controlled networks and their success is due largely to their Associates and commitment to advancing their mission to improve the health status of our communities.
Position Overview:
This position is responsible to serve as the primary support contacts for each application. Analysts will coordinate all issues that arise during the project for their specific areas and must be very knowledgeable about the organization's policies, procedures, and business operations. 
Position Responsibilities:
Acts as the primary support contact for application's end-users.

Perform in-depth analysis and data collection of report details and other technical issues associated with Epic software.

Perform maintenance tasks (error queues, reviews, etc.) and participate in development, execution, and sign off system testing.

Develop and maintain detailed documentation on system configurations and technical components.

Identify potential system enhancement needs and introduce best practice options for future state workflows and processes. 

Identifying issues that arise in their application area as well as issues that impact other application teams and working to resolve them. 

Guides and creates workflows including design, build, and testing the system. 

Analyzes technical issues associated with EHR. 

Identify and implement requested changes to the team.

Serves as a liaison between end users' workflow needs and implementation staff. 

Maintains regular communication with EHR representatives, as well as participating in weekly project team meetings. 

Works with EHR Representatives and Organization's business community, and end-users to ensure the system meets the organizations business needs.

Participates in training and working with end users.

Documenting troubleshooting and resolutions via ticketing system.

Holds weekly communications with team members to discuss the status of deliverables, shared issues, end-user concerns, and upcoming milestones. 

Maintains HIPAA compliance.  

Other duties may be assigned. 
Skill Requirements:
In depth knowledge of the software of Epic.

EHR Certification in key business area (Epic Link, Care Everywhere, My Chart) 

Knowledge of developing strategic business plans. 

Strong ability to convey technical information to non-technical customers and good listening to translate in the other direction. 

Proven leadership capabilities including track record of creating and implementing innovative solutions to meet high-pressure organizational needs that focus on Customer Service excellence. 

Knowledge on Population Health, Community Health, and Public Health. 

Knowledge of healthcare industry, healthcare information systems, and practices.