Epic Cadence Application Analyst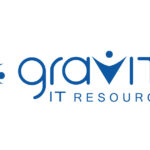 Gravity IT Resources
Job Title: Epic Cadence Application Analyst
Job Location: Hybrid – Miramar, FL
Job-Type: Direct Hire
Work Eligibility: USC/GC
Referral Fee: +/- $1,000

Job Description:
Gravity is seeking an Epic Cadence Analyst responsible for administration and support work related to our client's business or clinical applications. Provides day-to-day management of applications for complex or large applications. Additionally, this candidate will be responsible for supporting systems designing, building, testing, debugging, configuring and installation along with analyzing system capabilities to resolve questions of program intent, identifying output requirements, input data acquisition, reporting techniques and structure, and data controls.

Job Duties & Responsibilities:
Maintains assigned application through partnership with technical experts, vendors, and technology teams to ensure the application continues to support end-users and to mitigate any functional or operational issues. Oversees application activities including the archiving of data and security administration, and electronic data received.

Develops digital tools to ensure they meet applicable regulations and standards in order to identify areas for improvement.

Builds and codes moderately complex applications and/or modules using common programming languages to configure and maintain applications. Tests, troubleshoots to user requirements, inquiries and problems and provides input in the development or modification of currently established processes and procedures to drive application efficiency.

Supports associate application analysts to develop application management skill sets and understand more complex systems

Partners with other business applications management teams and contractors to identify synergies and opportunities for improvement, and works with vendors to ensure upgrades and configuration changes are maintained and accurate.