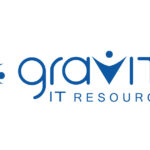 Job Title:  ERP Delivery Director
Location: Deerfield Beach, FL
Onsite Requirements: Hybrid – 3 days onsite (Tu/Wed/Th)
Job-Type: FTE
Employment Eligibility: Gravity cannot transfer nor sponsor a work visa for this position. Applicants must be eligible to work in the U.S. for any employer directly.
Our client is a $20B, Fortune 200 company in the automotive retailing, distribution and services industry. They are currently ranked in the Top 20 companies to work for in the US by Fortune Magazine, Top 20 best companies for diversity and have an amazing work culture and impressive long-term growth prospects.
As an ERP Delivery Director, you will lead the Microsoft Dynamics 365 value stream team through the successful implementation and ongoing support of the D365 Finance & Operations and Supply Chain Management platform for another business unit. In this role you will be responsible for all aspects of the value stream team and provide the necessary leadership to ensure successful delivery of the D365 platform, foster ongoing team and individual associate development, maintain a high level of business partner satisfaction and do so in alignment with the the clients core values and leadership model.
Responsibilities:
Provide senior leadership support to a team of technical and functional associates responsible for implementation and ongoing support of Microsoft Dynamics 365 ERP

Oversee and direct all aspects of the value stream team and D365 implementation projects through effective management of internal associates, vendor partners, business partner relationships, budget, timeline and resolution of risks, impediments, or conflicts that may arise.

Identify staffing and skill set needs required to successfully execute departmental objectives, develop practical plans to address those needs and execute on plans with executive leadership support

Support the development and growth of the team, and individual associates, in alignment with their career goals and the needs of the organization

Define and execute the future state model for D365 platform governance and ongoing support necessary to operationalize the ERP within team and across other business units

Partner with IT and business unit leaders, and their departments, to create a long-term and sustainable Dynamics 365 roadmaps.

Remain proactively informed of new technologies, industry trends, and industry best practices. Promote, define, and implement standards, procedures, and organizational best practices to improve company efficiencies, effectiveness, security, and total cost of ownership

Develop partnership with business leaders and be a trusted advisor while championing technology initiatives and adoption. Work with business stakeholders in ongoing technology planning, prioritization, and triage of issues

Be the IT leadership interface with the units business partners to collaborate on strategic objectives, support them in the execution of both their long-term goals and day-to-day work, and take extreme ownership to ensure a high-level of customer satisfaction
Manage departmental budget for projects and business-as-usual costs. Govern overall spend of programs/projects within area of responsibility

Foster a culture consistent with client that supports growth, collaboration, transparency, continuous improvement, and inclusiveness
Experience and Qualifications:
Thorough understanding of Enterprise Resource Planning (ERP) systems, specifically Microsoft Dynamics 365 Finance & Operations (F&O) and Supply Chain Management (SCM)

Proven success in leading teams to successful implementation of Microsoft Dynamics 365 F&O at a large scale

Demonstrated thought-leader with proven success articulating and delivering value to business problems using Microsoft based solutions

Expertise in understanding complex technologies and applying them in a practical way to create business solutions

Superior strategic leadership, analytical, presentation, and communication skills with an attention to detail. Ability to communicate effectively with all levels of IT and business leadership

Ability to analyze and problem solve complex issues

Excellent organizational and time management skills with the ability to balance multiple, fast paced demands

Exceptional customer service skills and the ability to demonstrate extreme ownership as it relates to team accountability and providing service to business partners

Ability to establish personal and team priorities and proceed in executing objectives with minimal supervision

Bachelor's degree from an accredited institution in a relevant field of study

10+ years technology experience in Microsoft Dynamics ERP AX/D365

10+ years managing functional and technology teams
Plus:
Experience with D365 Independent Software Vendors, either Annata or other ISV's

Experience with Microsoft Azure Boards

Experience with Microsoft Power Platform

Experience in leading Agile projects

Certifications in ERP systems and/or project management

MBA or MS in a technology/engineering related major from an accredited institution