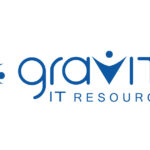 Gravity IT Resources
Job Title: ETL Engineer
Job Type: Long term contract (3 years)
Location: Sacramento CA
Work Authorization: Must be a US Citizen
Referral fee: +/- 2500
Overview: Our client needs an experienced ETL (Extract, Transform, Load) Engineer with detailed knowledge and experience of Business Intelligence and Data Warehouse (BI and DW) solution implementation efforts specifically to support a pension or financial services organization.
SKILLS:
REQUIRED:

At least 5 years of industry experience in ETL, data engineering, BI, and Quality Assurance.
At least 5 years of experience of using ETL tools like: FiveTran, Informatica, AWS Glue, or Talend.
At least 3 years of experience of Microsoft Power BI or Tableau
At least 5 years of experience in Python, SQL.
At least 3 years of experience in testing ETL pipeline and Reports.
At least 3 years of experience in working with large-scale Enterprise data warehouse, data integration, data migration, and data quality verification.
At least 3 years of experience with continuous-integration process (CI/CD).
At least 5 years of experience using industry-standard test automation tools and experience in developing product test harnesses and instrumenting products to gather test results.
At least 5 years of hands-on experience working on relational and NoSQL databases, and queries.
BA/BS Degree in Computer Science or related technical discipline, or practical experience. CalSTRS may request a copy of the degree.
DESIRED:
Experience of cloud data warehousing like: SQL Server, Snowflake, and/or AWS Redshift.
Experience in State agency or Financials or Investment portfolios or other regulated industry highly preferred.
Ability to use business knowledge and expertise to build analytical data models and reports that can serve to all business users.
Experience and capability using visualization software such as Power BI, Tableau and familiarity with SAP, CRM or other Insurance and Benefits systems.
Exceptional ability to multi-task while maintaining tight schedules.
Excellent writing and documentation skills.
REQUIREMENTS:
US Citizen
Background Check
Drug Screen
Emily.Wilhelm