Executive Project Manager – ERP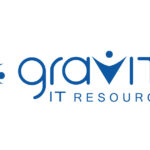 Gravity IT Resources
Title: Director / PM
# Of Openings: 2
Terms: FTE Direct Hire
Target Salary: $225K Base + Bonus (Director level Base)
Location: Remote (Percentage of travel: northeast may go 90% remote.)
Why are these positions open: Winning another sizeable piece of work and need to staff that team. That is the main priority out of everything right now. 21-month engagement
Min. years of experience: 15+ years
Non-Negotiables:
Must have completed at least 2 End to end implementations/2 full lifecycle ERP Implementation projects preferably in the Healthcare or Life Sciences space
Ability to lead the project start to finish: Project initiation, training, design, go live.
Seeking "Quarterback" of entire initiative to drive it / Drive the team and the client (Not seeking just a work stream lead)
Experience having interfaced with executive levels
Manage multi work streams and processes.
Communication and working well with others collaborating
Details/Responsibilities:
Large scale ERP transformation program.
Managing finance, supply chain, & HCM work streams.
PMO running across that whole thing managing it all. Also has change management
Will work on one customer estimated 21 months then will get deployed to another project.
Tool with project management: Microsoft project, and trackers (excel spreadsheets) then roll up to overall project plan. Overseeing all of that. All the workstreams, preparation of the organization in detail and manage that plan with the client.
Qualifications:
Consulting background: important, but open to a healthcare organization and leadership within internally.
Need to be deep in project management.
Well organized. PMP is a great add. Not a deal breaker though.
Someone who can go into troubled project and turn those projects around positively will do well in this role
Breakdown of the 21 months/Jumpstart process: discovery of all the workstreams understand the maturity understand scope and have a reapproach on that. Then after those 8 weeks its detail design is orchestrated working sessions with the clients that the leads would run. That person would have to navigate with client create that schedule it. Then testing. 4-week process, taking the design and putting that out with the client. Then integration testing SIT (system integration testing) then first series of integrations with other systems that are their priority 1 then priority 2 then 3. Then UAT final blessing from client. End user training, final production, then go live.
Joe.Arlotto