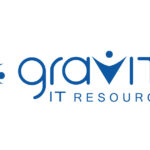 Gravity IT Resources
Job Title: Service Technician
Location: Atlanta, GA
Job-Type: Contract
Referral Fee: $1000
Employment Eligibility: Gravity cannot transfer nor sponsor a work visa for this position. Applicants must be eligible to work in the U.S. for any employer directly (we are not open to contract or "corp to corp" agreements).
Position Overview:
Gravity is looking for Field Service Technician to spearhead our client's helpdesk and administrative efforts.
The successful candidate will be onsite in Georgia for the second shift role, Monday – Friday from 2:00-11:00 EST. This individual will be the first point of contact on Customer Support/Escalations for all IT issues.
Our client is a leading climate controlled solutions organization. They focus on moving refrigerated items and perishables around the world. The organization puts sustainability top of mind, working to provide these solutions while maintaining a better planet. They have made a commitment to investing in technology and staying cutting edge with the technologies they select.
Duties & Responsibilities:
· Be a reliable first point of contact on Customer Support/Escalations for IT issues
· Provide feedback to management regarding necessary changes and updates, including policies, upgrades, and customer care issues
· Implementing quality control tools like Pareto, Gant Chart
· Gain ownership and take responsibility for increasing CSI (customer satisfaction index) score
· Responsible for all infrastructure projects like network upgrades, RFID Scanner/Readers, iWarehouse units
Required Experience & Skills:
· 5+ years of experience with technology support
· 2+ years of manufacturing/distribution IT support and troubleshooting skills
· Experience supporting Windows 10 environment
· Experience working with and keeping different levels of leadership
· Experience working directly with customers