Field Technician – Level 1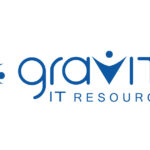 Gravity IT Resources
Job Title: Field Technician – Level 1
Location: Plantation, Florida
Employment Eligibility: USC/GC
Position Overview:
We are looking to hire an experienced field service technician to look after the service and maintenance needs of our users. As a field technician, you will be required to install new equipment, respond to service requests, and troubleshoot equipment issues.
To ensure success as a field technician, you should have excellent troubleshooting skills, good field experience, and the ability to adapt to a changing work schedule. Ultimately, a top-level field service technician efficiently manages all service callouts, providing high-quality service and repairs for any job size.
Field Service Technician Responsibilities:
Responding to user callouts and dispatches in corporate office.

Meeting with the users to determine the nature of the service or repair.

Conducting routine equipment servicing within the office.

Inspecting and troubleshooting equipment failures.

Repairing equipment and replacing faulty or missing parts.

Installing and testing new equipment.

Providing preventive equipment maintenance.
Field Service Technician Requirements:
High school diploma or GED.

Proven work experience as a field service technician. (1-2 years)

Ability to work onsite in Plantation, FL

Excellent time management skills.

Experience working with Windows servers.

Ability to problem-solve.

Good communication and customer service skills.

Able to work with heavy equipment.