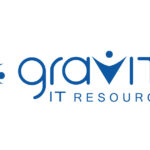 Type: Contract 
Location: Plantation, FL
Work Arrangements: Onsite / Travel 
PRIMARY FUNCTION
The Field Technician II is responsible for supporting core business technology including office break-fix, equipment deployment and retrieval, and integration projects. The Field Technician II solves high-level problems, performs installation, maintenance, and repair work, supports end-users in person and remotely, and creates and maintains documentation for all areas of Technical Support.
ESSENTIAL DUTIES AND RESPONSIBILITIES
Prepares new equipment following PA procedures. Ensures workstations are properly configured.

Installs and configures workstations including standard programs, anti-virus, encryption, and other security programs.

Ensures license compliance and proper inventory asset management are included in a standard build.

Transports and installs PCs, MAC and Windows laptops, iPads, network equipment, and other peripherals to and from PA locations. Takes ownership of devices throughout the transportation, deployment, and retrieval process.

Provisioning iPads in Intune

Collaborates with various IT escalation paths to resolve incidents and projects that require additional support.

Meets or exceeds service level agreement metrics for service requests assigned by Supervisor. Service requests may include security incidents, network troubleshooting, or hardware/software issues that require in-depth and advanced knowledge to resolve.

Communicates with vendors regarding equipment maintenance and repairs.

Identifies and prepares hardware to ensure information is secured and stripped before safe disposal.
QUALIFICATIONS
EDUCATION: Minimum Associates Degree required; 5 years of experience in the field may substitute for degree requirement.
EXPERIENCE: Minimum 3 years of experience required. Healthcare experience preferred.
LICENSURE / CERTIFICATION
Microsoft Certified Professional, Network+, Security+ preferred
KNOWLEDGE, SKILLS AND ABILITIES
Logic and critical thinking skills

Dependable and detail oriented

Willingness and aptitude for continuous learning

In depth knowledge of network operating systems, software and hardware

In depth knowledge with Intune

Experience working with Apple MACs and ABM

Innovative thinking skills

Able to work independently and in a team environment

Strong written, oral and interpersonal skills with ability to communicate with internal staff

Prioritize and organized high volume work orders practicing excellent time management skills to ensure high quality customer service.

Ability to travel, work flexible shifts, and adapt to changing work schedules
TYPICAL WORKING CONDITIONS
Non-patient facing

Indoor work

Outdoor work

Excessive noise

Operating computer

Exposure to hazards

Reach outward, manual dexterity, reach above shoulder

Lift/Carry 51-100 lbs.; Push/Pull 41-100 lbs.

Sitting, walking, crawling

Squatting, kneeling, bending
Typical and fixed work location is the Business Office however this position requires 70% travel for remote projects for multiple days at a time; may include overnight stays and/or weekends