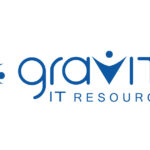 Gravity IT Resources
Job Title: Financial Analyst
Location: Deerfield Beach, FL
Job-Type: Contract
Referral Fee: +/- $250 plus +/- $45/Month
Employment Eligibility: Gravity cannot transfer nor sponsor a work visa for this position. Applicants must be eligible to work in the U.S. for any employer directly (we are open to contract or "corp to corp" agreements).
Position Overview:
Gravity is looking for a Financial Analyst. The primary function of the role is to support the compensation group with gathering and creating data, updating monthly reports, and running various process as well as interacting with all levels of associates to solve compensation related questions and issues. The role will continue to change and will require the associate to pursue and promote change. Other duties are (but not limited to):
– Assist in the analysis, development, recommendation, and administration of fixed and variable (commission and bonus) programs.
– Calculate and audit monthly commissions and other variable pay.
– Provide ad hoc analysis and reporting.
– Assist with the maintenance and creation of structured compensation reports using excel and beqom.
Our client is a $18B, Fortune 200 company in the automotive retailing, distribution and services industry. They are currently ranked in the Top 20 companies to work for in the US by Fortune Magazine, Top 20 best companies for diversity and have an amazing work culture and impressive long-term growth prospects.
Duties & Responsibilities:
Process/Calculate variable pay on a monthly basis using MS Excel and beqom
Update/Change pay plans and objectives on a monthly basis
Assist in attaining the proper levels of approvals for variable pay and pay plans
Maintain list of bonus eligible dealers and associates
Ad hoc analysis regarding performance of commissioned associates and dealers
Assist in creating accurate and timely accruals for Finance across all BUs
Support the compensation strategy function with data and ad hoc analysis on a project by project basis
Understand how to communicate difficult/sensitive information tactfully
Willingness to push creative thinking past current policies and challenge current processes and policies
Qualifications:
Proficient in Excel with a solid knowledge of formulas, forecasting and model building; as well as a working knowledge of Microsoft Access.
Willing to challenge current processes and champion change.
Proven ability to effectively communicate with all levels of associates to ensure the understanding of compensation programs.
Attention to detail and accuracy; as well as, the ability to provide ad hoc analysis.
Must be able to manage multiple tasks and meet deadlines in a fast-paced, dynamic work environment.
Strict confidentiality and data integrity is required.
Strong business acumen and the ability to understand new concepts and apply them within tight deadlines.
A 4 yr college degree or equivalent is preferred.
Jon.Hoppensteadt