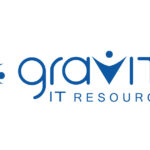 Gravity IT Resources
————————————————–Requirement Form——————————————–
Job Title: FBGA Engineer
Employment Type (Contract/C2H/Perm): Full time
If Contract
Opportunity to go perm:
Duration of assignment:
Target Bill Rate (Contract):
Target Pay Rate (Contract):
College Degree Required?
Work Location (Onsite vs. Remote vs. Hybrid): Onsite (infrastructure isn't in place to remote) in hanover maryland (Linthecum)
# of Openings:
Open to visa candidates?
Why is the position open? What is the level of urgency to fill?
-They have dsp engineers that write code in matlab, which is a software test to see if algorithm will work. FBGA engineers take those algorithms and make them work in the real world. C++ is too slow. Hardware is way faster than what can be run in a typical computer. Without these engineers they cant deliver hardware
-people come from digital systems/design background
What are the top 3 tasks or responsibilities this candidate will be required to do on a day-to-day basis?
-hdl development (hardware description language) Verilog, systemverilog, vhdl
-working with dsp engineers to translate matlab into hdl. Just need to know some hdl language
-also testing their own code (module development/unit testing)
-module dev, integration, and testing
Force rank the top three (3) tech skills a candidate would need to succeed and min number of years of experience with each skill:
-being able to read and understand matlab code that someone else has written. Take that matlab and make into hardware
-experience with dsp on fbga's
-great attitude about learning
-understanding digital signal processing in FBGA's
-designing a motive in hardware is awesome
What are the business challenges addressed by this project & which business users will benefit from this piece of technology & what is the benefit to the user?
Who is your internal customer?
What is the impact this project will have on the business?
Force Rank top 3 soft skills needed for Success?
Why would someone want to work at this company – what is your "Employee Value Proposition (EVP)"? What are the company's differentiators in the market?
-Very early startup, so you have ownership over initiatives from the ground up (very large impact on the company direction)
-Really values teaching, they want to become something like a bell labs (did amazing research projects)
-They aren't just tacking onto existing technology. What they are doing is completely new and never been done before. "Breaking new ground."
-The People who came up with this technology understand how FBGA's work, and know they need to design algorithms to work that way. They are all working on a team towards a common goal.