Franchise Project Manager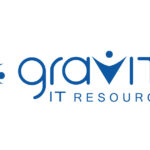 Gravity IT Resources
Job Title: Franchise Project Manager
Location: Remote
Job-Type: Direct Hire
Referral Fee: $200/month
Employment Eligibility: Gravity cannot transfer nor sponsor a work visa for this position. Applicants must be eligible to work in the U.S. for any employer directly (we are not open to contract or "corp to corp" agreements).

Position Overview:
The Senior Project Manager is responsible for leading teams to deliver project(s) that span across one or more business units, with a focus on our clients Franchise Management Software. Manages resources, schedules, financials and adheres to stage gate quality within the specified constraints of time and cost and to achieve the potential benefits defined in the project business cases. This also includes management of issues, risks, and project change requests to ensure successful and on-time project delivery. Dedicated to continuous process improvement initiatives as it relates to project delivery.
Essential Duties and Responsibilities:
Develop strategic relationships with senior leadership and key stakeholders to impact decisions, manage expectations, support initiatives, clarify accountability, and communicate performance outcomes across a portfolio of complex initiatives

Cultivation of business relationships with strong leadership skills along with excellent verbal communication. This includes engaging staff and fostering a sense of ownership of mission and goals.

Provide leadership for project teams by building and motivating team members to meet project goals, adhering to their responsibilities and project milestones

Manage both internal and external (vendor) project teams to ensure successful project delivery from initiation to deployment for several initiatives simultaneously

Work creatively and collaboratively with technical and business resources in a problem-solving environment demonstrating teamwork, innovation, and excellence

Manage all aspects of multiple related projects to ensure the overall program is aligned to and directly supports the achievement of the company's strategic objectives

Prepare timely project artifacts for all phases of the project

Procure adequate resources to achieve project objectives in planned timeframes

Manage the day-to-day project activities, resources, status reporting, and chair the project management team meetings

Focus on identifying opportunities to enhance business capability with appropriate support technologies

Advanced knowledge of project management tools
Qualifications:
Required: Postgraduate or Bachelor's degree and at least 10 (ten) years of relevant experience in project management of technology and business projects; PMP certification;

Preferred: Agile project management, and/or formal training in negotiation/facilitation skills, and managing the project budget and financial burn-down,

Demonstrated ability to run large enterprise-wide projects with budget of at least $1m, and a minimum project length of one year

Strong experience presenting to executive sponsors and demonstrated communication skills; both written and oral with technical and non-technical staff, including all levels of management

Demonstrable experience in successfully leading projects and programs to on-time, on-schedule, and on-budget outcomes

Experience leading, motivating, and managing various project and program team sizes, including internal and external resources, while holding team accountable for performance

Strong leadership, diplomatic and motivational skills including the ability to lead up, across and down multiple business and technology organizations, and adept at managing expectations

Proven ability to work creatively and analytically in a problem-solving environment demonstrating teamwork, innovation, and excellence

Established ability to build and maintain relationships by engaging business leaders to establish credibility, solve problems, build consensus, and achieve objectives

Proven ability in managing high-risk projects to successful conclusion

Must be able to sit at a desk for prolonged periods of time working on a computer

Remote or Hybrid role (remote and onsite at Georgetown, TX office).