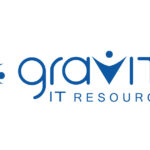 Gravity IT Resources
Job Title: Front End Developer
Location: Hybrid in Cincinnati or Open to Remote
Job-Type: Contract to Hire
Referral Fee: +/- $1000
Employment Eligibility: Gravity cannot transfer nor sponsor a work visa for this position. Applicants must be eligible to work in the U.S. for any employer directly (we are not open to contract or "corp to corp" agreements).
Position Overview:
This position will be responsible for building and improving both internal and external facing projects, including our customer website and eCommerce initiatives. This will include maintaining and creating a series of new tools to make our employees' lives simpler and more productive. This position involves working in a hybrid remote / in office environment.
ESSENTIAL FUNCTIONS:
Analyzes information, requirements, and specifications to design and develop solutions for web and mobile applications and integration services.

Modify existing applications/solutions to implement additional features and functionality.

Implements best practices and standards for software development. Documents institutional knowledge processes to include the development of standard operating procedures (SOPs).

Consults with business leaders to develop understanding of varied and complex business needs supported by the system.

Ensures programming results are meeting the client's requirements based on the client's business needs.

Provides technical support for web applications, as needed.
KNOWLEDGE, SKILLS, EXPERIENCE AND ABILITIES:
Proficient utilizing HTML5, CSS3 and JavaScript building web application user interfaces

Experience with either Angular, React or Vue frameworks

Expertise working with Node.js, as well as SQL, MySQL and/or NoSQL databases

Strong understanding of asynchronous and event-driven architecture

Solid understanding of UI / UX accessibility best practices

Advanced debugging and profiling skills, strong analytical and problem-solving skills

Familiar with continuous delivery and build automation tools

Intermediate understanding working with remote Linux servers

Ability to multitask and operate in an environment with multiple ongoing projects

Prepared to learn and adapt to changing requirements

Strong time management, organization, verbal, and written communication skills

Self-motivated and proactive

Ability to manage competing, sometimes conflicting demands

Approachable, relatable, exhibits high level of emotional intelligence and self-awareness with well-rounded business acumen

Strong accountability and results orientation

Detail-oriented with very strong organizational skills
EDUCATION AND WORK EXPERIENCE:
Bachelor's degree (or equivalent) in appropriate discipline, or equivalent experience

5+ years of experience building JavaScript applications

5+ years of experience with Node.js

3+ years of experience with Angular, React or Vue frameworks