Front End React Developer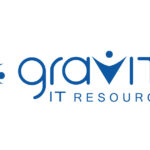 Gravity IT Resources
————————————————–Requirement Form——————————————–
Job Title: Front End React Engineer
Location: Remote
Employment Type (Contract/C2H/Perm): Perm
Target Salary (Perm): $120,000- $130,000
College Degree Required? Bachelor's degree
# of Openings: 1
Why is the position open? What is the level of urgency to fill?
They are growing as a company so they need more resources on their team of engineers.
Force rank the top three (3) tech skills a candidate would need to succeed and min number of years of experience with each skill:
React- 3 years

Typescript- 2,3 years

Rails- 2,3 years
backend end exp is a plus – can bring them up to speed on rails

testing exp is a plus – automated/test in development – needed for senior level
What are the business challenges addressed by this project & which business users will benefit from this piece of technology & what is the benefit to the user?
Challenge: It's a small team right now and they are still laying out what kind of direction they want to take the company in. Nothing is really set in stone.
Benefit: They work closely with customer facing and this will give the person a chance to grow with a company that is rapidly expanding since covid.
Force Rank top 3 soft skills needed for Success?
Collaborative by nature
Hit ground running

Proactive
Team size: 8 people
Open to visa candidates? US Citizens or Green Card holders only
Extra Notes
resource will be working with designers, product teams, and interviewing users
figure out how to make this app competitive
needs to be involved and engaged
no bonus structure – figuring out stock structure
INT process : phone screen – general conversation
coding screen – see if you have think while you code
two whiteboarding sessions – can you work with system design/databases
meet with CEO/possibly others
currently in exploratory phase – not in a terrible rush for resources – need to run fee structure past CEO