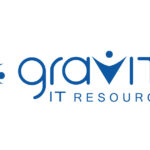 Gravity IT Resources
Position Description: We are looking for an experienced front end developer to become part of a new agile product team.
RESPONSIBILITIES:
Demonstrates experience with all aspects of Agile software development.

Works closely with stakeholders on the development of requirements and user stories.
Analyzes the business requirements and determines the technical feasibility of implementing them.

Delivers high quality code using modern development languages while adhering to industry best practices.

Incorporates testing and thinks about reliability as a natural part of delivering working software.
Keeps up to date on emerging trends, technologies, and market developments; helps develop strategy to address opportunities.

Works well with cross-disciplinary teams.
Collaborates with cross functional teams, including UX, to create functional and engaging product experiences.
QUALIFICATIONS:
Strong foundational knowledge of modern front-end technologies
Significant experience working with CSS preprocessing
Strong understanding of client-side JavaScript technologies
Functional knowledge of server-side JavaScript technologies
Experience with API driven design
Understand how to work with modern frameworks & libraries (e.g., Angular 2+, React, Vue, etc.)
Basic knowledge of working with build automation and continuous integration
Experience in analyzing, designing, developing, implementing, managing and adhering to style guidelines
Have a strong understanding of accessibility practices (ADA/WCAG compliance).
Ability to work in a fast-paced, multi-tasking environment as a valued team member
Ability to work with high-level business requirements and help stakeholders define technical scope
Strong verbal and written communication skills; ability to effectively collaborate with business users
Keith.Miner