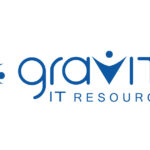 Gravity IT Resources
Job: Full Stack Data Engineer
Location: Remote
Job Type: Direct Hire
Referral Bonus: $3,000
Must be US Citizen / Green Card Holder
**No 3rd Parties**
Overview:
The primary mission of the Data Engineer role is to help our business evolve into an insights-driven organization.
The position sits in our Enterprise Data and Analytics team, which aims to drive improved business outcomes using insights gleaned from data and analytics and infuse them into our clients corporate fabric.
The Data Engineer will help design and implement our next generation data and analytics platforms and products using DataOps and engineering best practices and will focus on empowering and enabling our business users through self-service and automation.The Lead Data Engineer will help drive the operationalization of our clients enterprise data fabric.
Respondsibilites:
Lead the design, build, and deployment of data engineering solutions for

our clients

data and analytics platforms and products

Develop CI/CD and other automation best practices for the team to follow to streamline data ingestion and delivery processes

Develop self-service data and analytics capabilities to empower business users to navigate our data ecosystem

Solve complex engineering problems with little supervision

Effectively coach, mentor, and guide junior Data Engineers

Instrument platforms with robust metrics and monitoring

Improve data flow architecture, emphasizing data quality, maintainability, and extensibility

Support process improvement on the team to enable rapid development of data products

Promote software engineering and DataOps standards and best practices for data analytics team, including code modularization, versioning, testing, automation/CICD workflows, code reviews

Develop data analytics tooling to support analysis workflows

Work with data/information architects to drive enterprise taxonomy and ontology development to connect disparate data across enterprise and enable 360 insights

Gain an understanding of core business processes and align data development with business strategy

Wrangle and integrate data from disparate systems to allow data analysts and data scientists leverage to end-to-end data and information
Education and Experience Requirements:
7+ years as a data engineer, including 2+ years leading junior engineers

Experience with Snowflake is a plus

Experience with database replication tools is a plus

Expertise in delivering data ingestion, modeling, and consumption capabilities in an enterprise environment

Expertise in SQL and RDBMS; Experience working with NoSQL database systems

Strong understanding of Enterprise ELT/ETL tools, Data Engineering Technology stacks and solutions (Azure is a plus)

Expertise in data wrangling and integration

Strong understanding of data analytics architectural approaches and data models (Data Vault experience is a plus)

Demonstrated leadership experience in all aspects of development including, but not limited to, gathering requirements, development of technical components related to process scope and supporting testing and post implementation support.

Experience working with business users to understand how to optimally deliver insights within their operational workflows and decision-making processes

Strong adherence to core software engineering principles (code modularization, versioning, git, testing, Agile etc.)
Law.Jones