Full Stack .NET Developer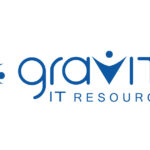 Gravity IT Resources
Job Title: Full Stack .NET Developer
Location: Cincinnati or Open to Remote
Job-Type: Contract to Hire
Referral Fee: +/- $1000
Employment Eligibility: Gravity cannot transfer nor sponsor a work visa for this position. Applicants must be eligible to work in the U.S. for any employer directly (we are not open to contract or "corp to corp" agreements).
Position Overview:
This position will be responsible for designing and developing software applications to make business processes more efficient and effective using technology based on Microsoft development tools. This person must gather and analyze the requirements and specifications by working with Sales and Operations team. This person will also be required to provide support and assistance on existing applications and systems.
ESSENTIAL FUNCTIONS:
Analyzes information, requirements, and specifications to design and develop solutions for web and windows-based applications using the .net framework (C#).

Modify existing applications/solutions to implement additional features and functionality.

Ability to design and create advanced SQL based solutions using tables, functions, and stored procedures with T-SQL.

Ability to analyze and research existing application code bases to learn and subsequently enhance with little guidance.

Implements best practices and standards for software development. Documents institutional knowledge processes to include the development of standard operating procedures (SOPs).

Consults with business leaders to develop understanding of varied and complex business needs supported by the system.

Ensures programming results are meeting the client's requirements based on the client's business needs.

Provides technical support for web and windows-based applications, as needed.



KNOWLEDGE, SKILLS, AND ABILITIES:
Advanced Experience with C#, .NET Framework, .NET CORE development

Advanced Experience with microservice architecture, REST API

Advanced Experience with JavaScript (Node, React)

Advanced Experience with Automated Unit and Integration Tests

Advanced Experience with SQL Server 2016 T-SQL and Stored Procedures

Strong Knowledge of queue management (RabbitMQ/SQS)

Strong Knowledge of Creating both Web and Windows based applications

Strong Knowledge of cloud services (Azure/AWS)

Strong time management, organization, verbal, and written communication skills
Self-motivated and proactive
Ability to manage competing, sometimes conflicting demands
Approachable, relatable, exhibits high level of emotional intelligence and self-awareness with well-rounded business acumen

Strong accountability and results orientation

Detail-oriented with very strong organizational skills

Strategic, structured, and focused thinker who has strong analytical and problem-solving skills
EDUCATION AND WORK EXPERIENCE:
Bachelor's degree (or equivalent) in appropriate discipline, or equivalent experience

5 – 7 years of Experience with C#

5 – 7 years of Microsoft Visual Studio Development

1 – 3 years of Experience with .NET Core 3+
PHYSICAL DEMANDS:
While performing the duties of this job, the employee is regularly required to talk and/or hear.
The employee frequently is required to stand, walk, use hands and fingers, handle and/or feel; lift/carry up to 25 pounds, and reach with hands and arms.