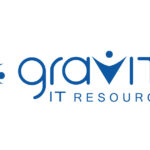 Gravity IT Resources
Job Title: Full Stack Developer
Location: Miami, FL (Remote)
Job-Type: Contract
Referral Fee: $250 +/- $100/wk
Employment Eligibility: Gravity cannot transfer nor sponsor a work visa for this position. Applicants must be eligible to work in the U.S. for any employer directly (we are not open to contract or "corp to corp" agreements).
Position Overview:
Gravity is looking for Full Stack Java Developer to spearhead our client's booking and reservation redesign.
The successful candidate will possess strong development skills in Scala, Java, Angular 2+ (8, 9, or 10), PHP and/or Vue.
Our client is $6B, global cruise company and one of the largest vacation companies in the world and provides a comfortable, fun and inclusive working environment. Technology is a major driver of this company's efforts to continue to deliver exceptional value to its customers.
Duties & Responsibilities:
Research, design, develop, operate and maintain applications including frontend development, backend services
Design, develop and maintain customized applications, based on business and technical requirements established by the team leader using Norwegian coding standards including IT Standards for Security & Compliance.
Support highly complex Web based systems and assist with level 2 support for enterprise Web based systems.
Responsible for the development of new web applications,
Exercise significant independent judgment within broadly defined policies and practices to determine best method to accomplish tasks and achieve objectives. Apply advanced industry and subject matter knowledge to complex business issues.
Recognize system deficiencies and implement effective solutions. Utilize monitoring tools and techniques to ensure optimum system availability by the early identification of equipment or software warnings and the proactive scheduling of preventive maintenance.
Partner with vendors to schedule and implement recommended maintenance updates. Ensures key performance indicators and interconnections with other systems are operational and do not exceed established thresholds. Search for issues and provide solutions to prevent problems from occurring in area of responsibility. Identify potential escalations and alert management.
Develop superior and innovative team solutions to complex problems. Independently implement efficient and logical databases required for enterprise systems of significant complexity. Prepare detailed specifications from which new systems or major enhancements will be developed. Manage highly complex and high-risk changes to critical business systems.
Perform complete testing of Web applications, engaging users as necessary. Assess functional needs to develop specifications for purchases and follow-up with procurement staff to purchase required hardware or software.
Frequently contribute to the development of new ideas and methods. Demonstrate technical leadership and exerts influence outside of immediate team. Provide mentoring and guidance to other team members. Frequently represent the organization to external customers and vendors. Review and develop operational standards.
Maintain technical expertise in most areas of Web technologies, databases and computer hardware.
Perform other job-related functions as assigned
Required Experience & Skills:
3-5 years of experience as a full stack developer

3-5 years of development experience using Java, PHP, and/or Scala on the backend
3-5 years of development experience using Angular 2+ or Vue on the frontend

Good verbal and written communication skills with a strong commitment to excellent customer service.
Strong initiative, priority setting, and collaboration skills.
Ability to lead, motivate, influence and generate enthusiasm among team members.