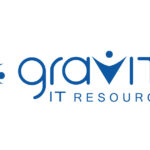 Job Title: Fund Oversight Analyst
Location: Charlotte, NC 
Job-Type: Contract
Referral Fee: $800
Employment Eligibility: Gravity cannot transfer nor sponsor a work visa for this position. Applicants must be eligible to work in the U.S. for any employer directly (we are not open to contract or "corp to corp" agreements).
Position Overview:
Gravity is looking for Fund Oversight Analyst to spearhead our client's portfolio oversight and fund accounting efforts.
The successful candidate will possess 3+ years of experience in fund accounting. Comprehensive knowledge of transactions, valuations, and P&L components are also required.
Our client is a global investment management firm. They source differentiated opportunities and build long-term portfolios across public and private fixed income, real estate, ad specialist equity markets. With investment professionals based across the globe, the firm is able to effectively serve its clients and their 350 billion AUM. 
Duties & Responsibilities:
· Provide regular and ad-ho support to the investment teams and institutional clients 
· Reconciling monthly transactions, valuations, P&L components, and other activity between the fund accountant records
· Verify accuracy of investor capital balances, NAV allocations, and subscriptions/redemptions on a monthly basis 
· Work effectively with outsourced third-party administrators and internal parties to ensure a high level of service
· Undertake quarterly fund budget reviews, reaching out to relevant internal stakeholders to agree on specific line items
Required Experience & Skills:
· Bachelors degree, or equivalent, in Accounting, Finance, or business related field preferred
· 3+ years of experience in financial markets 
· 3+ years of experience in fund accounting 
· 3+ years of experience working with QIAIF/QIF/UCTIS funds is preferred 
· 3+ years of experience in a detail oriented and high motivation setting