Google Analytics Specialist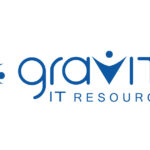 Gravity IT Resources
Job Title: Google analytics specialist
Location: Remote (Florida Based)
Type: Full time
Referral Fee: $2,000+
Job Description:
The core responsibilities for this role include overseeing the execution of Google Analytics and Google Tag Manager technical implementations, troubleshooting configurations, and performing detailed site analysis and reporting. There is also the need to define and conduct multivariate website testing experiments, on behalf of our clients. Experience working with web data and web analytics-oriented tools is a must. Google Analytics, Data Studio and Google Optimize platforms are most preferable, as well as Tableau for data visualization needs.
Responsibilities
Outline and manage custom Google Analytics and Tag Manager implementations and account configurations based on unique data needs and business requirements
Audit and/or troubleshoot existing implementations to ensure data quality
Conduct website "deep dives" and on-demand analysis for our clients, specifically centered around Google Analytics and marketing campaign analysis.
Present and effectively communicate data and insights to high level clients. Strong communicator and adept at providing supporting evidence for recommendations and suggestions offered.
Identify data patterns (positive or negative) as they impact advertising campaigns underway, along with site usability or performance.
Collaborate with technical and non-technical personnel, internally (colleagues) and externally (clients) for questions, support and training.
Help drive the company's revenue in this area, while aiding in support and services for existing clients relying on this product.
Requirements
2+ years overseeing the implementation and configuration of Google Analytics and/or other web data platforms.
Familiarity with Google Analytics 4.

PLUS: GA4 for Mobile App experience

Some experience with JavaScript and HTML.
Experience with BigQuery
An understanding of data gathering, analysis, specification, verification and management practices and the ability to apply them in practice. …to include Page Tag Concepts.
Documentation for governance and methodical QA process are required.
Experience with Google Data Studio and Optimize very helpful.
Extreme attention to detail.
Excellent communication skills with non-technical and technical people.
Strong interest in web analytics and statistical methodologies.
Core critical thinking skills reqd.
B.A. / B.S. Preferred.
Solid understanding of user experience practices and principals.
Strong problem-solving skills.
Ability to adapt well in a fast-paced environment.
Jessica.Speer