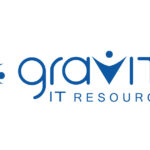 Job Description
Job Title:  IT Service Desk Analyst
Location: Plantation, FL
Work Authorization: USC/Green Card
Job Type: 3 month contract (Probable extension)
Position Overview:
Our client is seeking a highly motivated, customer focused IT Service Desk Analyst to join the IT Service Desk team located Plantation, FL. The Service Desk team is like no other, providing unbeatable five-star customer service and support to all internal customers while proactively addressing issues and queries, ensuring 100% internal customer satisfaction every time. The Service Desk Analyst serves a fundamental role in driving and maintaining successful first-time resolutions and act as an advocate to all internal customers. Responding to and resolving customer issues, problems and queries relating to IT systems used throughout the organization. Taking receipt of service desk support requests (primarily telephone but also email, written and in person) and logging them, either for first time resolution by the Service Desk Analyst or for escalation to other specialized areas of the IT Department. Owning all requests and incidents and seeing each through resolution and customer satisfaction. This is a great opportunity for someone who wants to be part of an invigorating, dynamic and successful IT organization. The Service Desk Analyst receives requests for support or advice from customers and members via phone and email; takes ownership of and responsibility for the requests and prioritizes them in accordance with procedures and SLAs (Service Level Agreements) currently in operation. Provides unrivaled customer service to all internal customers.
This shift will be: Monday – Friday from 09:00 am to 06:00pm EST
What You'll Do:
• Acts as single point of contact for all phone and email queries from internal customers.
• Troubleshoots basic software and hardware issues via phone and resolve upon first contact, when possible.
• Fully documents all cases in the service desk tool and escalates to appropriate resolver groups.
• Monitors the progress of requests for support and ensures that customers and other interested parties are kept informed.
• Escalates unresolved tickets to the appropriate resolver groups.
• Performs basic support functions such as password resets, unlocking accounts and AD group changes.
• Provides "how to" assistance on all internally supported devices, applications and systems.
• Escalates issues to appropriate second- and third-level subject-matter experts in accordance to service-level agreements, and follow up on incidents when appropriate.
• Leverages internal and external resources (knowledge bases, manuals, support sites, vendors, etc.) to answer questions and resolve issues.
• Contributes to the creation/facilitation/maintenance of FAQ documents, knowledge articles and user guides.
• Builds relationships with the Level 2 support technicians and Level 3 subject-matter experts to ensure that IT-delivered services and end-user productivity goals are understood and met or exceeded.
• An advocate for the customers to ensure he or she receives high-quality and timely service and support from the entire IT organization.
What You'll Need:
• CompTIA A+
• Functional knowledge of Microsoft Active Directory.
• Functional knowledge of Macintosh or Windows computing.
• Competency in MS Office Suite.
• Strong documentation skills and attention to detail. Customer focused; demonstrating empathy with others, good listening, and questioning skills.
• Ability to work well with others, contribute to team values and rapport-building across the organization.
• Effective prioritization skills and the ability to execute tasks in a high-pressure environment.
• Experience working in a team-oriented, collaborative environment.
• Ability to work flexible schedules, including weekday, weekend, day shift, night shift, and potentially overnight shifts is required.
Bonus:
• Certification in ITIL
• Previous experience providing technical support • Working experience using enterprise ticketing solution such as, ServiceNow, Remedy, etc.
Additional Skills & Qualifications
• Previous experience providing technical support • Working experience using enterprise ticketing solution such as, ServiceNow, Remedy, etc.