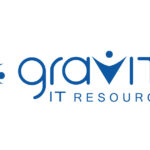 Gravity IT Resources
Job Title: Tier 1 Help Desk Support (Onsite)
Location: Charlotte, NC (Ballantyne)
Job-Type: Permanent
Referral Fee: +/- $825
Employment Eligibility: Gravity cannot transfer nor sponsor a work visa for this position. Applicants must be eligible to work in the U.S. for any employer directly (we are not open to contract or "corp to corp" agreements).
Position Overview:
Gravity is looking for a Tier 1 Help Desk Support to spearhead our client's front line of support for help desk related issues.
The successful candidate will possess the passion of wanting to provide troubleshooting abilities in a customer facing setting.
Our client is a leader in providing support services to real estate brokers in order to ensure their businesses run smooth and efficient.
Duties & Responsibilities:
Provide first line of support to our client's customers
Help troubleshoot MS O365, Windows 10, and Virtual Desktops
Sit in a customer facing setting while also providing support to remote employees
Assist with packaging and shipping of equipment for newly onboarded employees
Escalate issues to the proper individuals
Required Experience & Skills:
Prior experience in a customer-facing setting
Working knowledge of Microsoft O365 as well as Windows 10
General business acumen
Ability to effectively communicate over the phone
Active Directory experience (Nice to have)