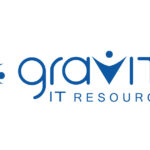 Gravity IT Resources
Job Description
Job Title: Help Desk Technician
Location: Alvarado, TX (Dallas)
Work Authorization: USC/GC Holder
Job Type: FTE
Position Overview:
We are looking for a Help Desk & IT Support Specialist to join our client's incredible team. The person in this role will provide technical assistance to associates regarding various hardware and software applications and provide guidance for how to resolve technical issues.
Our client offers a comprehensive benefit package including medical, dental, vision, disability, FSA's, and life insurance.

They also offer paid time off, 401k, and an employee assistance program.
Our client is an RV company based in Fort Lauderdale that offers robust learning opportunities for all associates, best-in-class leadership development programs, and a commitment to invest in and grow our associates' careers. We believe in leading by example, great communication, courage, accountability, innovation, and showing up everyday with a strong sense of commitment and high level of passion for what we do and for the customers and associates we serve.
Why Should You Apply?
Fast growing company with great opportunities to grow your career.

Collaborative and supportive team.

Fast-paced environment with an opportunity to gain experience in a variety of tasks across the Information Technology spectrum.
Requirements:
Knowledge of computer software, operating systems, and hardware.

Experience with Microsoft Office, ticketing systems, and networking.

Excellent verbal and written communication skills.

Good problem-solving and critical thinking skills.

Able to work in a team as well as independently.

Experienced in providing professional and courteous customer service.

Must be able to travel when required.

Must dress in business casual attire.
Must be able to handle high-pressure situations with executive team and maintain a professional IT persona.
Responsibilities:
IT Resolution: Monitor and respond quickly to incoming requests relate to IT issues.

IT Support & Troubleshooting: Maintain computer systems and act as support if any system goes down.

Onboarding & Offboarding Management: Responsible for PC's, Printers, Servers, and related equipment (monitor, keyboard, mouse, hard drive, etc.).

Network Assistance: Maintain user PCs, including upgrades and configuration as needed.

Asset Management: Keep inventory of all equipment, software, and license users.
The Company: Our client is the fastest growing RV Company with more than 90+ RV dealerships across the country and continues to grow rapidly. They staff each dealership with the best people in the business. They are known for the great care we take with customers and associates alike. You are not just an employee with their company, you are family.
RVs are designed for memorable journeys, and they believe shopping for one should be a one-of-a-kind experience as well.

They also believe in customer commitment, professionalism, a will to win, teamwork, having fun and investing in their people.