HIE Client Project Manager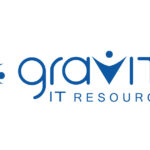 Gravity IT Resources
Job Title: HIE Client Project Manager
Location: Remote
Job-Type: 6 month contract
Referral Fee: +/- $50-150/mo.
Employment Eligibility: Gravity cannot transfer nor sponsor a work visa for this position. Applicants must be eligible to work in the U.S. for any employer directly
Position Overview:
Our client is proud to be the leading physician practice in the U.S., driven by a commitment to quality and safety and supported by a world-class operating team. This organization has 16,000+ clinicians and provides the highest quality medical staffing, administrative support and management across the full continuum of care, from hospital-based practices to post-acute care and ambulatory centers. Their purpose is to perfect the practice of medicine, every day, in everything they do.
JOB DESCRIPTION OVERVIEW:
Serves as the primary IT contact, responsible for coordinating new client interface builds essential to billing and analytics.
ESSENTIAL DUTIES AND RESPONSIBILITIES:
Leads all communication with new IT clients, ensuring accurate and timely delivery of all required technical requests and documentation.

Coordinates technical work required for HL7 interfaces, reports, and remote access accounts.

Ensures all required legal and security documentation has been submitted.

Tracks and shares progress on deliverables and milestones.

Develops strong relationships with both external and internal business partners.

Ensures clear and accurate communication between technical and nontechnical resources.

Supports business partners with strategic technical issue resolution and enhancement.

Manages other projects as assigned by management.
QUALIFICATIONS / EXPERIENCE:
Bachelor's degree in Information Systems, Computer Science, or related field preferred, or equivalent education and professional experience required.

Knowledge of HL7, sFTP, and VPN configurations preferred.

Knowledge of hospital-based information systems/experience preferred.

PMP preferred.

Excellent customer service and team player focus required.

Attention to detail required.

Ability to work with minimal direction/supervision needed.

Demonstrated ability to communicate effectively (both oral and written).

Strong analytical and problem-solving skills needed.

Excellent organizational and time management skills needed.

Experience with Microsoft Excel, Azure DevOps, and Lucidchart a plus.
PHYSICAL / ENVIRONMENTAL DEMANDS:
Job performed in a well-lighted, modern office setting

Occasional lifting/carrying (25 pounds or less)

Prolonged sitting

Prolonged work on a computer/PC

Occasional travel (minimal anticipated)
This position may require manual dexterity and/or frequent use of the computer, telephone, 10-key, calculator, office machines (copier, scanner, fax) and/or the ability to perform repetitive motions and/or meet production standards to comply with the essential functions. Also, may require physical and/or mental stamina to work overtime, additional hours beyond a regular schedule and/or more than five days per week.
DISCLAIMER:
Cooperative, positive, courteous and professional behavior and conduct is an essential function of every position. All employees must be able to work with others beyond giving and receiving instructions. This includes getting along with co-workers, peers and management without exhibiting behavior extremes. Job functions may require personal leadership skills such as conflict resolution, negotiating, instructing, persuading, speaking with others as well as responding appropriately to job performance feedback from the supervisor. Additionally, the information contained in this job description has been designated to indicate the general nature and level of work performed by employees within this classification. It is not designed to contain or be interpreted as a comprehensive inventory of all duties, responsibilities and qualifications required of employees assigned to this position.
Kristin.Raymond