HIT Training & Development Specialist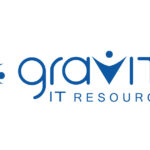 Gravity IT Resources
Job Description: Healthcare Training & Development Specialist
Remote: Remote
Job Type: +6 Month Contract
Summary
This is a great opportunity to be part of a fast growing, healthcare organization in the exciting field of Healthcare IT. We are seeking a skilled HIT Training & Development Specialist to join our growing team. In this position, you will be responsible for organizing our technical projects and ensuring that all members of the project team work efficiently. You should have an aptitude for thinking outside the box and enjoy critical thinking, organization, and overall team management.
The Training Specialist provides training from inception through rollout and maintenance of specified HIT projects. Projects vary depending on size and scope and require flexibility and tailored training solutions. The Specialist will also interact with a broad range of technical (video/audio production) and functional management as well as subject matter experts throughout the organization and will work with minimal supervision.
POSITION RESPONSIBILITIES:
Training Needs Assessment
Review, analyze and define training needs of HIT based applications. Current processes and functions are documented and analyzed. The initial project plan with expected timeline, processes, resources and outcomes is developed during this phase.

Detail Design
Detail-level design of the training includes working directly with the project team and clinics to fully understand the software application. Participates in the application workgroups for early education and understanding of the application. Shares the information with appropriate workgroups and management

Implementation & Testing
Works with the ePMO and HIT teams in developing integrated training materials reflective of the operational workflows of impacted departments. Develops or serves as lead in the development of training materials with emphasis on EMRs. Health group and Workgroup input solicited and incorporated into training materials.
Maintenance (existing software)
Essentially the same responsibilities as above in Detail Design and Implementation and Testing sections except tasks are done to maintain, modify or enhance existing software rather than implementing new software.
Training Support
Includes working with the project team to define training materials.
Effective communication with project management, project analysts, project workgroups and end users.
Supportive and positive when working with end users.
Solves issues as presented or assigns to correct area for resolution.
Considerate of users and their varying skills, tolerance for inexperienced users.
Provides onsite go-live support for users for enterprise wide applications as defined by contractual obligations and PMO.
Effective written, oral, listening and presentation skills.
Conducts or oversees end user training
Communications
Appropriately communicates training information to the impacted community in a timely manner.
Cooperative, works will with and respects others, good team player; demonstrates both a "can do" and "what can we do for you" attitude.
THE QUALIFIED CANDIDATE WILL HAVE EXPERIENCE IN THE FOLLOWING AREAS:
3 years of working within a healthcare setting preferred
3 years of EMR training experience preferred
3 years of project management experience preferred
3 years of experience developing video and audio training content preferred
Extensive experience working with a variety of electronic mediums or a combination of education and experience required
Experience with adult education, professional development, training and online learning is a plus
Audio and video production knowledge and editing experience required
eLearning or training in a healthcare setting preferred

KNOWLEDGE, SKILLS, AND COMPETENCIES:
Strong written, oral, listening and presentation skills.
MS Office Suite software including MS Project.
Screencasting and web-based authoring.
Michael.Mendella