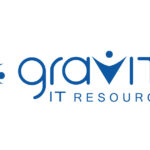 Gravity IT Resources
Job Title: HR Generalist
Job Type: Direct hire
Location: Ohio or Michigan
Work Authorization: US Citizen or Green Card Holder
Referral Fee: +/- 2000
Overview:
We are currently hiring for a If you meet these requirements, and believe you have a passion for making a real difference in an industry, we would like to hear from you.
Key Responsibilities
Recruiting:

Full-cycle recruitment for various professional positions (Engineering, Finance, etc.)
Conduct thorough phone screens of qualified applicants to ensure quality hires.
Schedule phone interviews and in person interviews, follow up on hiring decisions from the hiring team
Conduct compensation analyses based on external market data and internal data for new hire offer letters.
Create, log and track requisitions for all openings.
Update & maintain Recruiting Tracker report to document job openings, candidate interviews, accepted offers, declined offers, etc.

Immigration:

Support immigration by tracking expiration dates and applicable timelines to ensure timely execution of petitions, extensions, amendments, transfers, and permanent residency filings.
Act as an Authorized Representative in signing official documents for any immigration-related documents.

Onboarding:

Facilitate New Hire Orientation and
Support new hire onboarding tasks, including issuance and collection of pre-employment drug screens, onboarding paperwork, coordinating first day agendas with hiring managers, submitting IT tickets for equipment, etc.

HRIS & Administrative Duties:

Monthly headcount reporting
Invoice processing for invoices related to drug screens and immigration services.
Ad hoc reporting as requested
Maintain labor law postings for all sites
Other duties and projects as assigned
Maintain and update job descriptions as needed
Required Skills & Qualifications
Bachelor's degree in Human Resources, Business Administration, or related field required.
3+ years of human resource experience.
Excellent verbal and written communication skills.
Excellent interpersonal, negotiation, and conflict resolution skills.
Excellent organizational skills and attention to detail.
Excellent time management skills with a proven ability to meet deadlines.
Strong analytical and problem-solving skills.
Ability to prioritize tasks and to delegate them when appropriate.
Ability to act with integrity, professionalism, and confidentiality.
Thorough knowledge of employment-related laws and regulations.
Proficient with Microsoft Office Suite or related software (ability to use filters in Excel, create pivot charts, format reports, create professional powerpoint presentations, etc).
Proficiency with or the ability to quickly learn the organizations HRIS and talent management systems.
Preferred Skills & Qualifications
Immigration experience
Experience with Paycor Recruiting
Experience with SAP Success Factors