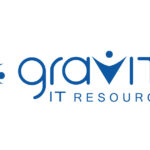 Gravity IT Resources
Job Title: HVAC Research Analyst
Location: Remote
Job-Type: Contract
Employment Eligibility: Gravity cannot transfer nor sponsor a work visa for this position. Applicants must be eligible to work in the U.S. for any employer directly (we are not open to contract or "corp to corp" agreements).
Position Overview:
This position will be responsible for reconciling inaccurate data in invoices in the Trane rental division. Responsible for working with this data using Excel Pivot Tables. Expected to be able to pick up systems and processes quickly, and being used as a malleable resource when interacting with relevant data.
Our client is a global climate innovator. Through our strategic brands, and their portfolio of environmentally responsible products and services, they bring efficient and sustainable climate solutions to buildings, homes and transportation.
Essential Duties & Responsibilities
• Work 40 hours per week on a laptop researching HVAC related Parts and Equipment.
• Work will involve using a product information management (PIM) software to record physical attributes on HVAC parts and equipment.
• Work will involve recording marketing information on HVAC parts and equipment.
• Will require networking with vendors and suppliers.
• Will require communicating to Engineers to gather technical requirements.
• Will require working with Marketing Professionals to gather media and print information.
• Will require speaking to sales people across North America for information on HVAC systems.
• Will require speaking to warehouse employees to gain information on HVAC dimensions and weights.
Required Qualifications
• Excel workbook experience
• Ability to work independently for weeks at a time
• Experience in working with heating and cooling systems
• Familiarity with sales systems
• Some HVAC experience or other parts listing background