Identity Security Engineer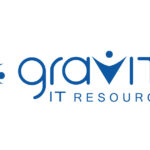 Gravity IT Resources
Job Title: Identity Security Engineer
Location: Remote
Job-Type: Contract to hire
Referral Fee: +/- $1000
Employment Eligibility: Gravity cannot transfer nor sponsor a work visa for this position. Applicants must be eligible to work in the U.S. for any employer directly (we are not open to contract or "corp to corp" agreements).
Position Overview:
Gravity is looking for Identity Security Engineer to spearhead our client's business enablement efforts through the orchestration and automation of IAM tools.
The successful candidate will possess 3+ years of experience with Sailpoint or a related tool. Comprehensive knowledge of IdentityNow, Excel, and IAM governance are also required.
Our client is a leading climate controlled solutions organization. They focus on moving refrigerated items and perishables around the world. The organization puts sustainability top of mind, working to provide these solutions while maintaining a better planet. They have made a commitment to investing in technology and staying cutting edge with the technologies they select.
Duties & Responsibilities:
· Design, configure, and manage the various SailPoint IdentityNow modules including provisioning, access management, and certifications
· Configure, maintain, and resolve issues with virtual appliances
· Understand customer needs and translate them into suitable and maintainable IdentityNow solutions
· Provide ongoing communication to status of deliverables, support cases to all stakeholders at the appropriate levels
· Develop life cycle states when deploying various sources that will drive the appropriate system behavior as users transition through their life cycle
Required Experience & Skills:
· 3+ years of experience with building solutions from start to finish including configurations of connections, Identity profiles, and roles
· 3+ years of experience working with REST APIs to develop and understanding of how they interface with IdentityNow
· 3+ years of scripting (Java, Powershell, Python, Ruby, PERL, etc)
· 3+ years of experience prioritizing issues and being capable of personally diving deep when required to deliver solutions in an accelerated timeframe
· Security certification such as CompTIA, CISSP, or equivalent preferred