Implementation Project Manager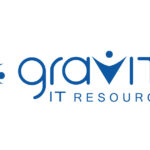 Gravity IT Resources
Job Title: Implementation Project Manager
Location: Remote (20% Travel)
Referral Bonus:
Work Authorization: USC/GC
Position Summary:
Gravity is searching for an Implementation Manager with a proven track record for executing on the timely delivery of enterprise-scale software deployments. The Implementation Manager will own the end-to-end delivery of technical features and functions within a deployment and will be accountable for the responsibilities described below.
Core Responsibilities
Define and manage the timeline for enterprise-wide, multi-module deployments.

Work hand-in-hand with a matrixed team throughout the deployment to identify and implement solutions that deliver client value.

Collaborate with external client teams to understand evolving requirements/needs and communicate potential approaches to address them.

Provide technical project leadership to manage the full deployment lifecycle from internal project kickoff to go-live by prioritizing tasks, identifying dependencies and ensuring deliverables are met.

Assist with data validation and gathering the technical requirements for deployment of the company's solutions

Build and manage relationships at multiple levels of client organizations, from frontline staff to C-suite stakeholders.

Identify risks to advise department team leaders on project opportunities and issues, while driving those issues to resolution.

Determine process improvement opportunities and create structured approaches to close gaps.
Basic Requirements
A minimum of 3 years of project/program management experience with a comprehensive understanding of both the business requirements and technical capabilities needed for an enterprise-wide SaaS implementation.

At least 1-3 years of experience working cross-functionally with multiple teams, both internally and externally, to manage end-to-end project lifecycles and to drive project milestones to completion.

Prior experience managing projects for hospital systems (e.g. EHR implementations) is required.

Skilled at understanding, documenting, and analyzing data using a variety of tools (Data validation dashboards, interpreting JAVA/SQL code, complex Excel functions, etc.)

Ability to travel up to 25% nationwide
Preferred Qualifications
Experience writing SQL queries (highly desired).

PMP certification

Experience with Epic/Cerner EHR instances

Experience working with clinical and/or process consultants
To be a good fit for the company, candidates should have these intangibles
You find pleasure in defining a method to the madness. People call on you to organize disjointed situations at work.

You run towards the challenge head-on instead of waiting for it to come to you.

You're comfortable with ambiguity and can make 'gut' decisions without all the information, course correcting and maintaining momentum with team members to keep going.

You want to contribute at any level to drive a task to completion. There's nothing 'beneath' you, as long as you're helping out.