Infor ERP v.10 SCM Consultant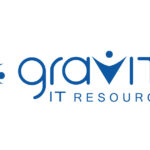 Gravity IT Resources
Infor ERP V.10 SCM Functional and Configuration Consultant for Public Sector
Project Details
This project was kicked off within the public sector upgrading their version 10 on prem and they have an internal architect already in the project team. They are bringing those projects up to where they need to be. Now it is getting more functional of the supplier SCM side. This new hire will be collaborating with architect and figuring if it can be configured or technical meaning outside of the box with a custom code.
Terms: Initial 1 year contract but estimated project to last 6 years long contract as they attempt to make the business case to get them to the cloud eventually.
Long term goal: Cloud.
Location: Remote – No travel needed
Reason for the opening: starting a project soon and an option internally will not happen.
Duties/Responsibilities
Partner with architect: meet with client to go over asks and prioritize them, next stage is making decisions on whether this comes out of box or customization (out of the box functional person implements), then collaborate with client as they configure project, perform unit testing and deploy and test and follow cycle.
Pluses: v.11 CloudSuite
MUST HAVES:
SCM #1

Finance #2.

Someone with S3 (v10) supply chain configuration and functional skills

End to end: SCM

Public sector industry experience

Years of experience: 2 projects min. 3-4 years
Components Include:
Inventory Control

Requisitioning – To include RQC (Requisition Center)

Purchasing

Vendor Agreements

EDI
Notes from Manager re the project
Can do a lot more customization on V10 but once you hit v11 you cannot really do that because it is multi-tenant.

Between this team and another team, they would find work for the new hire after 6-12 months and could be extended on same project. Manager said it would not be tough finding a lot of work for them. Whether it is public sector or healthcare.
Erica.Walker