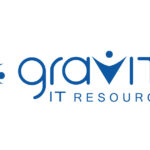 Gravity IT Resources
Job Title: Infor Payroll Manager
Location: Remote
Job-Type: Contract
Referral Fee: +/- $250/month
Employment Eligibility: Gravity cannot transfer nor sponsor a work visa for this position. Applicants must be eligible to work in the U.S. for any employer directly (we are not open to contract or "corp to corp" agreements).
Position Overview:
Gravity is looking for an Infor Payroll Manager to spearhead our client's healthcare implementation efforts.
The successful candidate will possess multiple end to end infor payroll implementations. Comprehensive knowledge of core HR and V11 are also required.
Our client is a large independent accounting and consulting firm that provides assurance, tax and advisory services to privately held businesses, public interest entities, and public sector entities.
Duties & Responsibilities:
Act as intermediary between large health system end client and consulting firm
Drive successful implementation of Infor Payroll module
Work with V11 Infor
Understand and work within larger Infor Core HR suite
Required Experience & Skills:
7+ years of Infor Core HR
5+ years of Infor Payroll
Infor V11
2+ successful end to end Infor implementations
Healthcare experience is a plus