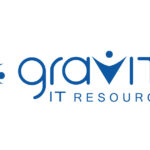 Gravity IT Resources
Job Title: Infor Process Mager
Job Type: Consultant
Location: Salt Lake City, UT
Employment Status: US Citizen or Green Card Holders only
Referral Fee: +/- $4000
Overview:
Our client is searching for an Infor CSI process improvement consultant to join their team in Salt Lake City as a long term consultant. The right candidate will have availability to work onsite and collaborate across the business to ensure efficiency and effectiveness within their system.
Job Responsibilities:
Assess and present solutions through the use of CSI.

Initiate and lead CSI ERP-related projects and provide day-to-day support.

Gather business requirements as needed.

Research, design, and develop CSI ERP operational reports and programs for all business units within the US and abroad.

Collaborate with various business units in the organization to facilitate the implementation of new or improved reporting processes and functions.

Interact with application development staff to coordinate the implementation of newly created functions and reports.

Define business, financial, and operations requirements and system goals working with decision-makers and end users.

Identify and resolve systems issues using CSI ERP solutions.

Lead and analyze design sessions in prototyping new systems to enhance business processes, operations, and information process flows.

Maintain current knowledge and understanding of CSI ERP applications and computer hardware operating systems.

Assist users in resolving problems and answering questions with minimal supervision.

Perform database inquiries and audits to verify system integrity.

Conduct in-depth tests for modified and new systems or applications.
Skills and Experience Required:
Expertise with processes in Infor CSI – 5 years minimum
2-5 years experience as a change manager or process
Manufacturing ERP module and work centers