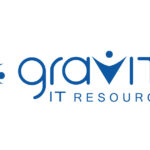 Gravity IT Resources
Job Title: Informatica Architect
Location: Remote
Job-Type: Contract to hire
Referral Fee: $100/month
Employment Eligibility: Gravity cannot transfer nor sponsor a work visa for this position. Applicants must be eligible to work in the U.S. for any employer directly (we are not open to contract or "corp to corp" agreements).
Position Overview:
Gravity is looking for an Informatica Architect to spearhead our client's Enterprise Master Data Management efforts.
The successful candidate will possess excellent Informatica suite knowledge. Comprehensive knowledge of Epic EHR technology is also required.
Our client delivers technology solutions that make healthcare simpler, more convenient and more affordable for people in our communities. This client's cutting edge technology redefines the way patients interact with their healthcare provider. This company embraces the differences in our strengths while fostering an environment of inclusion, empowerment, inspiration and courage.
Duties & Responsibilities:
Work with Informatica technology suite in a 60% functional strategy creation capacity to 40% technical hands-on application. Collaborate with other architects throughout the larger data organization.

Strong understanding of Master Data Management within an enterprise organization in order to implement these areas throughout information management business unit.

Understand EHR (nice to have Epic) consolidation and how it affects Master Data Management within a large health system.

Strong understanding of data quality and how it affect patients, claims, and encounters.

Implement Informatica strategies throughout the larger health system to assist with their Azure environment and Data integration initiatives.
Required Experience & Skills:
5+ years working with Informatica Technology Suite

3+ years as an 'architect' and how that role shifts mindset from individual contributor to higher level technical strategy creation

3+ years working with Enterprise Master Data Management and Data Governance

3+ years working with Healthcare, nice to have is EHR technology

2+ years working in a technical, hands-on informatica position, and the ability to mentor junior team members around technical requirements and driving them to completion.