Information Security Engineer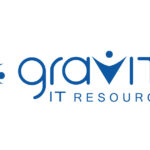 Gravity IT Resources
Job Description

Job title: Information Security Engineer
Location: Remote
Time Zone: EST Time Zone
Duration: Full Time
Work Authorization: USC/Green Card Holder
Position Overview:
The Information Security Engineer works closely with the IT Service Management Team and Information Security Team to help develop and maintain our client's Security Program. The incumbent will use their knowledge and experience to build, use and maintain Information Security systems and tools to strengthen the organization's security posture and protect its users, data and information systems. This role will also work with other departments to help educate and train them on security policies and practices.
Responsibilities:
Helps, implement, assess, and deploy security solutions and products
Supports all Information Security cloud and on-premises systems and tools, troubleshooting and resolution of issues
Supports SIEM implementation and operations, including log ingestion, alert creation and analysis, system tuning, and monitoring
Monitor security systems, analyzes potential threats and vulnerabilities
Assists with incident response and root cause analysis activities
Works with other teams to assist in resolution of security issues and vulnerabilities with systems/processes they control by providing guidance for securing information systems and validating remediation efforts
Acts as primary escalation point for questions and concerns regarding any information security related topics from users
Assists with implementation of new Information Security controls, policies, and procedures
Assists with maintenance of secure baseline configurations
Updates Information Security Program documentation and policies as needed
Performs other duties as assigned
Work Environment and Physical Demands:
Remote or Standard office or data center environment.
Travel to branch offices and data centers may be required.
Core business hours are Monday through Friday from 8:00am – 5:00pm. Occasional evenings and weekends may be required.
Ability to lift and move equipment weighing up to fifty pounds (50 lbs.).
Required:
Minimum of three years of experience in Information Technology
Background with Windows operating system platforms
Technical knowledge of networking systems, protocols and standards
Experience in threat detection development including knowledge and understanding of various logging formats and source data
Knowledge and understanding of various types of security attacks, techniques, threats and adversaries
Incident handling/incident response/security analytics skills
Understanding of security concepts, design and their implementation
Ability to work easily with diverse and dynamic teams
Self-motivated, able to follow instructions and work independently
Strong attention to detail and organizational skills
Analytical and problem-solving skills
Ability to adapt to the demands of a fluid and changing environment
Strong oral and written communication skills
Desire, willingness and ability to learn new skills
Desired:
Associates degree in computer science or equivalent experience.
Experience with commercial and open-source security applications and technologies (e.g., malware prevention, MFA, DLP, IDS/IPS, cryptography, vulnerability scanning/management)
Ability to read, write and understand multiple programming languages.
Experience with securing cloud environments
Knowledge of security frameworks such as NIST Cyber Security Framework (CSF), Center for Internet Security (CIS) controls and implementation, and MITRE ATT&CK Framework
Cybersecurity Certifications current or expired (CISSP, CISA, CISM, Security+, CEH, GSEC, SSCP, CASP, GCIH, OSCP) and similar.
Cybersecurity Tool Familiarity:
BitSight
Burp Suite (PortSwigger) Enterprise and Pro
Shodan
KnowBe4
Cisco Umbrella
Varonis
Rapid 7 InsightVM
Rapid 7 InsightIDR
Michael.Mendella