Infrastructure Project Manager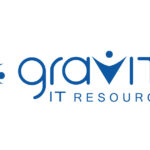 Position Title: Infrastructure Project Manager
Position Type: 6-month contract- high likelihood of extension
­Location: Miami, FL- up to 50% of international travel required.
Work Eligibility: U.S. Citizen or Green Card Holders only.
Referral Fee: $950- $1,125 based on the hours worked per month.
Position Overview:
The Project Manager position is a critical role within the Delivery team that helps support various infrastructure related projects including CCTV, Servers, Routers, Switches, Network, and Microsoft upgrades across several of our client's entities.
Primarily responsible for the task management of strategic ship and land development projects for our client while aiding the Program Management team in driving and overseeing all day-to-day activities of a particular project and for keeping a birds-eye view of the program operations.
Leads all project stakeholders (internal teams and contractors) to gather, analyze, and report data for recommended courses of action. Proactively collaborates, plans and drive activities of the strategic projects to ensure project completion within prescribed time frame and budget. Projects assigned are typically high priority, high profile, and multi-departmental initiatives for the organization and thus require continuous communication and interaction with the project team and department executives.
Top Requirements:
5+ years of experience as a Project Manager.

Ability to travel on cruise ships for up to 50% of the time which includes weekday + weekends- beginning of the year and end of the year.

Infrastructure project background- EX: Microsoft, CCTV, Security, Servers, Routers, Switches, Network, etc.

Someone who is hands-on and willing to do what it takes to get the job done- including physical labor.

Ability to navigate a fluid environment.

Excellent social interaction and communication skills.

Skills and strengths in communicating in a multicultural environment with all levels of employees and management.

Quick learner.

Experience working in a hybrid Agile and Waterfall environment.
Preferred Experience:
Understanding of the cruise line industry.

Project Management Professional (PMP) certification.

Experience with Jira and Kanban.
Responsibilities:
Ability to establish and maintain effective working relationships with other departments to obtain information that is required.

Leads, coaches, and advises the recommended course of action to the project team, and clients in outlining milestones, establishing work plans, responsibilities, scope and tracking routines.

Ability to develop a clear and detailed project plan to ensure that a project is feasible and does not veer off course.

The Project Manager will need to have the skills to develop a step-by-step plan with well-defined tasks and to make sure the team stays on a timeline.

Creates status reports, modifies schedules or plans as required.

Leads/Owns the communication of the project plan status on a regular basis to project stakeholders and core team.

Leads activities to ensure project progresses on schedule and accurately reflects current project status through regular updates of tasks and statuses.

Leads and organizes team in development of monthly presentations for senior executives.

Oversees preparation of project reports related to revitalization/land projects for management, client, or others.

Reports typically include status updates, budget, schedule, and risk.

Leads meeting and communication plan(s) regarding projects among team and/or client.

Utilizes and trains others on project management tools and techniques to lead and oversee the maintenance of project scope, customer, and executive expectations as well as overall project focus.

Owns the development of follow-up project reporting on the department intranet site(s) including the various reports, databases, and key performance indicators.

Supports decisions made by the Program Managers and takes timely independent actions in pursuit of project priorities.

Leads lessons learned sessions with team to identify areas for improvement and efficiency on assigned project.

Spearheads the identification of operational changes required to meet project deliverables.

Champions implementation of processes created by program managers, providing reporting on compliance.

Ensures project information data (i.e., project status updates, schedule updates, cash flow forecasts) and project documentation into project management technology tools (software applications, web-based tools, job cost accounting tools).

Resolves escalated matters among the team.

Performs other duties as required. This job description in no way states or implies that these are the only duties to be performed by the employee occupying this position. Employees will be required to perform any other job-related duties assigned by their supervisor or management.