Innovation Consultant – Markets & Modeling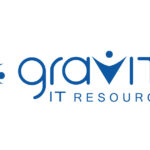 Gravity IT Resources
Job Title: Innovation Consultant – Markets and Modeling
Location: Fort Mill, SC
Job-Type: Contract
Referral Fee: $200 / month
Employment Eligibility: Gravity cannot transfer nor sponsor a work visa for this position. Applicants must be eligible to work in the U.S. for any employer directly (we are not open to contract or "corp to corp" agreements).
Position Overview:
Gravity is looking for an Innovation Consultant to spearhead our client's innovation client development and market analysis efforts.
The successful candidate will possess strong healthcare understanding. Comprehensive knowledge of business analysis, financial modeling and market analysis are also required.
Our client delivers technology solutions that make healthcare simpler, more convenient and more affordable for people in our communities. This client's cutting edge technology redefines the way patients interact with their healthcare provider. This company embraces the differences in our strengths while fostering an environment of inclusion, empowerment, inspiration and courage.
Duties & Responsibilities:
Manage business analysis and demand management process for technologies and solutions being implemented or piloted with minimal guidance and oversight
Lead multidisciplinary teams conceptualizing new products, services or markets related to digital and other advanced technologies
Lead teams designing researching defining, prototyping and testing new business approaches
Provide deep expertise in the area of Business Analysis and Modeling
Required Experience & Skills:
5+ years working as a Business Analyst/Project Manager in the healthcare space
3+ years working with financial models
3+ years working with scalable business models diverse revenue streams and affecting marketing strategies for early stage businesses
Joe.Arlotto