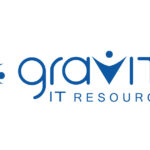 Gravity IT Resources
Title: IT Audit Manager – QAIP
Location: Hybrid (San Antonio, TX; Plano, TX; Phoenix, AZ; Tampa, FL or Charlotte, NC – Relocation assistance is available)
This position is for an IT Audit Manager within the Audit Services Quality Assurance & Improvement Program (QAIP) Team within the Professional Practices group. QAIP drives continuous improvement in Audit Services practices through the maintenance of a Quality Assurance and Improvement Program that covers all aspects of the internal auditing activity, including conformity with the Institute of Internal Auditors (IIA) International Standards and Code of Ethics.
This position will apply expertise in information technology audit practices to perform core QAIP activities including assessing our client's audit methodology against industry and regulatory requirements, performing quality reviews of audit engagements to assess conformance with our client's audit methodology and IIA standards, performing trend analysis and benchmarking to advise the audit department on standard methodologies, and supporting external reviews including regulatory requests.

Primary Responsibilities:
Primarily serves as Auditor-in-Charge (AIC) and main point of contact for the business through Audit engagements.

Leads and executes complex audit engagements throughout the audit lifecycle. Leads continuous monitoring and advisory activities, special reviews and investigations.

Responsible for executing multiple areas of complex test work during audit activities. Executes audit documentation techniques including key risks and controls alignment to audit test objectives and conclusions and assigning appropriate issue severity.

Manages day to day engagement-related efforts and assignments of Audit team members with varying degrees of expertise and experience when conducting engagements as the Auditor-in-Charge (AIC).
Minimum Requirements:
6 years of audit, financial, insurance, banking, information technology or related business and/or leadership experience.

Experience leading IT audits in large financial services, insurance or related highly regulated industries

In-depth knowledge of regulatory guidance, IIA Standards, IIA Practice Advisories and Practice Guides

Advanced knowledge of internal controls, business and information technology risks and audit techniques

Skilled in posing effective challenge to Audit Services executives, management and staff, while maintaining strong relationships

Excellent interpersonal skills with the ability to impact and influence

Experience with audit engagement support tools including electronic work papers

Preferred designations include CIA (Certified Internal Auditor), CISA (Certified Information Systems Auditor), CFSA (Certified Financial Services Auditor) or other relevant business designation.
Brian.Fonts