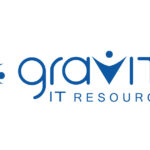 Gravity IT Resources
The IT Business Analyst works as a liaison among stakeholders in order to elicit, analyze, communicate and validate requirements for changes to business processes, policies and information systems. This role understands business problems and opportunities in the context of the requirements and recommends solutions that enable the organization to achieve its goals. This position interprets and transforms information based on business requirements and provides the data for delivery. The Business Analyst conducts detailed research of vendor products and assists with general project management. This is a mid-level position.
Essential Functions
Strategy and Planning
Seek opportunities continuously to increase customer satisfaction and deepen client relationships.
Identify client organization's strengths and weaknesses and suggest areas of improvement to address and resolve business issues.
Suggest areas for improvement in internal processes along with possible solutions.
Acquisition and Deployment
Gather, analyze and document business and functional requirements from clients and business users.
Analyze, document, and improve workflows, processes, and standards.
Understand business process management and business requirements of the customers and translating them to specific software requirements.
Communicate effectively with internal teams and external clients to deliver functional requirements including GUI, screen and interface designs.
Act as an interface between business units, technology teams and support teams.
Gather and provide technical guidance concerning business implications of application development projects.
Communicate effectively with clients to identify needs and evaluate alternative business solutions with project management.
Manage client expectations effectively.
Work with Quality Assurance to build and validate test cases against all requirements.
Analyze application defects to determine if they fall within scope of project requirements.
Participate in post-project analysis to reflect upon successes, failures, and lessons learned.
Operational Management
Provide training and documentation for supported applications.
Utilize existing systems to track and manage requests and issues.
Build application expertise through assignment on projects and enhancement requests.
Incidental Functions
Prepare and lead presentations as requested.
Research or prototype new tools and/or technologies.
Assist with other projects as necessary to contribute to efficiency and effectiveness of the teamwork.
Lead internal teams/task forces on initiatives as assigned.
Participate in hiring activities and fulfilling affirmative action obligations and ensuring compliance with the equal employment opportunity policy.
Minimal travel is required
Work outside the standard office 7.5-hour workday may be required.
Position Requirements
Formal Education & Certification
Bachelor's Degree (or foreign equivalent) or in lieu of a degree, at least 12 years in experience in the field of Information Technology or Business (work experience or a combination of education and work experience in the field of Information Technology or Business).
Knowledge & Experience
2+ years IT and/or Business experience.
2+ years working with internal clients and/or external agencies/partners.
Experience with the development of sophisticated JavaScript web applications is preferred.
Experience with the implementation of software platforms across multiple organizational teams and lines of business is preferred.
Strong technical knowledge coupled with business intelligence and ability to understand customer's needs.
Experience with the development of JavaScript web applications is preferred.
Experience with the implementation of software platforms across multiple organizational teams and lines of business is preferred.
Well versed in Microsoft Office applications.
Understanding of various essential business functions of an organization.
Working knowledge of facilitating process mapping activities with small to medium size groups and working knowledge of mapping techniques.
Understanding of Internet, Intranet, Extranet and client/server architectures.
Familiarity with how legacy and web-based system interfaces with each other.