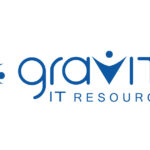 Gravity IT Resources
Job Title: IT Delivery Director
Location: Deerfield Beach, FL
Job-Type: Direct Hire
Referral Bonus: +/- $2,500
Employment Eligibility: Gravity cannot transfer nor sponsor a work visa for this position. Applicants must be eligible to work in the U.S.
Our client is a $18B, Fortune 200 company in the automotive retailing, distribution, and services industry. They are currently ranked in the Top 20 companies to work for in the US by Fortune Magazine, Top 20 best companies for diversity and have an amazing work culture and impressive long-term growth prospects.
Job Description:

Identifies changes and trends in system technology and interprets their meaning to Business Capability Leader?

Participates in business capability planning, bringing current knowledge and future vision of technology as it relates to the capability areas competitive position?

Determines long-term business capability information needs and develops overall strategy for information needs, system development and hardware acquisition?

Acts to ensure integrity of business capability data, proprietary information, and related intellectual property through information security and access management?

Acts as an interface with non-technical user functions in determining overall information systems approach for a business capability area?

Responsible for end-to-end delivery of initiatives ?

Provide stability and reliability of application portfolio ?

Communication and rollup of all applications underneath their application responsibility ?

Ensure adherence to enterprise standards
Requirements:

Bachelor's Degree in Computer Science, Information Technology, Computer Engineering, and/or 15+ years related experience in an IT discipline

10+ years of application development and/or architecture

5-8+ years leading at a director level

15+ years demonstrated experience managing complex cross-functional units or groups within IT

Ability to work in a matrixed and collaborative environment