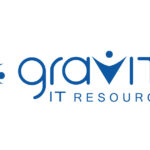 Gravity IT Resources
Job Title: IT Delivery Manager
Location: Deerfield Beach, FL
Job-Type: Direct Hire
Referral Bonus: +/- $2,500
Employment Eligibility: Gravity cannot transfer nor sponsor a work visa for this position. Applicants must be eligible to work in the U.S. for any employer directly.
Our client is a $18B, Fortune 200 company in the automotive retailing, distribution, and services industry. They are currently ranked in the Top 20 companies to work for in the US by Fortune Magazine, Top 20 best companies for diversity and have an amazing work culture and impressive long-term growth prospects.
Job Description
Manages the Business Relationship Management discipline for the Dealer Experience Capability, Idea management thru project completion and support

Responsible for the IT related activities for a BU capability area, involving definition, development, maintenance, and operation of systems, as well as for maintaining the area's technological level up to date

Implements capability / value stream technology strategy

Responsible for end-to-end delivery of sub capability initiatives

Manages diverse portfolio of products, projects, and enhancements to meet the technology strategy

Serves as an escalation point for issue and risk management

Ensure all delivery methodologies (projects / products) in the area are working efficiently and delivering value

Lead the team, providing opportunities for development and engaging with cross LOB COE teams based on areas of responsibility (devcc, QA, etc.)

Monitors and manages IT related costs for a BU capability area

Manages talent within capability team

Conducts demand management, capacity planning, and resource management for capability area

Key knowledge of the Dealer Experience capability systems and applications: Dealer Apps, SalesForce Sales Cloud, Dealer Portal, Dealer Daily, DRIS / DIRT, SmartPath, LOS, RouteOne, Quick Quote
Requirements
Bachelor's degree in Information Technology, Electronics Engineering or a related field.

Must have 3 years of application development experience in the automotive, insurance or financial industry.

5 years of experience with system design artifacts, Mainframe DB2, VSAM files, COBOL programing languages, CICS middleware and SQL Server.