IT Enterprise Analytics Master Data Architect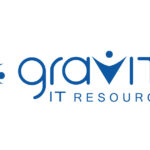 Gravity IT Resources
Title: Enterprise Master Data Governance Architect
Location: Charlotte, NC (Hybrid) OR Houston, TX (Hybrid)
Description
The Enterprise Master Data Governance Architect works as part of the Global Enterprise Business Systems team within the Corporate IT group. The Master Data Architect is engaged in working directly with business leaders, Corporate Master Data Management group as well as Business Relationship Managers to determine master data requirements, identify master data requirements and build workable solutions using Master Data Management technologies.
The Master Data Governance Architect should have a combination of both technical and business skills and be capable of balancing business demands against technical capabilities, project budgets, and implementation schedules. This role should have a strong background in SAP ERP, Salesforce and Workday practices involving master data management.
Responsibilities
The Master Data Governance Architect will be responsible for managing and providing hands on expertise and technical guidance on SAP S/4 MDG. This individual will partner with business teams to define strategies, develop, and deliver solutions that enable the collection, processing and management of information and the subsequent delivery of information to audiences in support of key business processes. This position provides leadership and oversight of the Data Governance objectives and policies, procedures.
The Master Data Governance Architect ideal candidate will have a proven track record in leading and delivering SAP S/4, Salesforce and/or Workday master data solutions with Enterprise level organizations.
Qualifications
Bachelor's degree in computer science, Information Systems or related field
5+ years of experience with SAP Data Architecture and SAP MDG
Experience partnering with subject matter experts and/or business management to capture and document business requirements into functional specifications
Experience designing and architecting federated MDM solutions for Salesforce, Workday or other Enterprise solutions
Experience delivering and/or development of technical master data governance solutions and technologies
Experience leading and mentoring Master Data Management (MDM) team members
Experience implementing Data Governance Best Practices
Ability to apply MDM concepts across multiple technology platforms such as WinShuttle, Information Steward, MDQ, etc
Functional/technical proficiency in master data operations with at least 1 full life cycle SAP implementations and 4+ years of industry and/or consulting experience
Master level functional depth of customer, vendor, product/material and finance master data in S/4 or ECC
S/4 or ECC data architecture and data modeling experience
SAP Data Services architect and data conversion and implementation experience
SAP Information Steward architect and data quality leadership and implementation experience
Data cleansing/data quality implementation experience
Experience defining systems strategy, developing systems requirements, designing and prototyping, testing, training, defining support procedures and implementing practical business solutions under multiple deadlines
Adept at implementing technology-enabled business solutions as part of a high-talent team and as a team lead or Project Manager
Desire to excel and be committed to gaining exposure to multiple functional areas and technologies while further developing your career
Strong communication, interpersonal, and time management skills